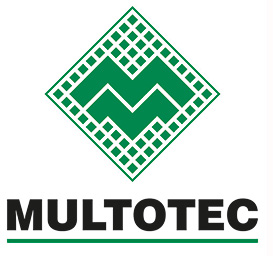 Area Manager
Job No: 120194
Location: Newcastle
Are you an experienced sales leader with a background in mining or mineral processing?
Rare opportunity to lead the Newcastle branch of a global industry leader!
Highly competitive remuneration, huge training & professional development opportunities and relocation assistance!
About Multotec Australia
Multotec is a global industry leader that's been providing expert solutions to the mining industry for over 45 years. The Newcastle branch was established in 2007 to formalise its long-term operations in Australia, and with innovative ideas and a strong customer focus, Multotec Australia is able to offer solutions that specifically address Australia's mineral processing needs.
With a commitment to constantly refining their products and services through global research and development, they are trusted by a number of international mining giants including Fortescue Metals, BHP Billiton, Oceania Gold, Glencore, Peabody, Anglo American and Rio Tinto, to name a few.
With branches in Brisbane, Mackay, Emerald, Perth, Newman, and Newcastle, as well as alliances with regional and territory service providers, they are able to provide exceptional services and deliver solutions to customers problems throughout the country.
About the Opportunity
Multotec Australia now has an opportunity for an experienced Area Manager to join their team on a full-time basis. This role is based in Newcastle, NSW, with some travel required approximately 3 - 4 nights a month.
Reporting to the National Sales Manager and Managing Director, this highly autonomous role will see you responsible for ensuring the growth and delivery of the Newcastle branch's safety, budget, and business strategies, working with product and sales managers to achieve these goals.
More specifically, your duties will include (but may not be limited to):
Preparing and monitoring KPIs and sales activities, ensuring the branch meets agreed upon sales budgets and margins;
Implementing safe work standards and procedures, providing evidence of this as required;
Oversight of general branch management, including field service and maintenance teams, and warehousing responsibilities (stock management);
Supervising staff to ensure that sales and services are delivered professionally, to high standards of safety, quality, and efficiency;
Developing and implementing continuous improvement initiatives; and
Acting as a member of the sales team, leading by example and proactively seeking new customers or identifying existing opportunities to provide solutions through cross selling or up selling.
About You
Multotec is looking for someone with a mining, processing, or sales background, ideally with either a relevant engineering degree or trade qualifications in a relevant field.
You will have demonstrated sales experience, and be confident driving sales and hunting for new opportunities, keen to take initiative and capable of encouraging others to do the same. You will be a hands-on member of the team in providing sales and account management day to day.
This is a highly autonomous role, and you will be capable of thinking outside of the box, driving change and seeking alternatives as needed. You will have the full support of the Multotec management team to make business decisions, and be comfortable doing so.
Importantly, you will be an confident and personable communicator, able to lead by example and effectively grow and mentor your team. Previous experience in a supervising or leadership role is essential.
Although not essential, a current Working at Height's or Confined Space certificate will be highly regarded, with Multotec open to supporting candidates to gain these after employment. You will need to have a strong commitment to safety, and be able to identify, mitigate, or report quality, safety and environmental hazards as needed.
Please note: You will need to hold a current, open Driver's License and be able to pass a Coal Board medical.
About the Benefits
This is a fantastic opportunity to join an industry leader with fantastic staff retention and a genuine "work hard - play hard" culture.
In return for your hard work and dedication, Multotec is offering a highly competitive remuneration, negotiable based on your skills and experience. They are also offering negotiable Relocation Assistance, including up to 6 months rent to help you get settled in town, and moving costs reimbursed.
Multotec is dedicated to investing in their staff, and offer huge opportunities for training and professional development. You'll have significant initial training, but be given the freedom to make decisions and initiate change in your branch, how you see best.
This is a rare opportunity to join an industry leader and enjoy the freedom to make decisions and grow your region - Apply Now!