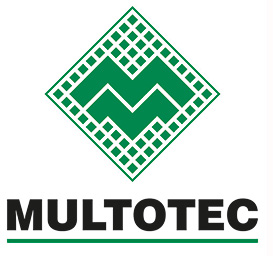 Sales Engineer
Job No: 121115
Location: Newcastle
Are you a born problem solver with a knack for machinery, looking for a highly varied & autonomous role?
Join the Newcastle branch of a global leader, providing solutions to some of the world's largest mining & mineral processing giants!
Highly competitive remuneration, professional development and relocation assistance!
About Multotec Australia
Multotec is a global industry leader that's been providing expert solutions to the mining industry for over 45 years. The Newcastle branch was established in 2007 to formalise its long-term operations in Australia, and with innovative ideas and a strong customer focus, Multotec Australia is able to offer solutions that specifically address Australia's mineral processing needs.
With a commitment to constantly refining their products and services through global research and development, they are trusted by a number of international mining giants including Fortescue Metals, BHP Billiton, Oceania Gold, Glencore, Peabody, Anglo American and Rio Tinto, to name a few.
With branches in Brisbane, Mackay, Emerald, Perth, Newman, and Newcastle, as well as alliances with regional and territory service providers, they are able to provide exceptional services and deliver solutions to customers problems throughout the country.
About the Opportunity
Multotec Australia now has an opportunity for a friendly and approachable Sales Engineer to join their team on a full-time basis. This role is based in Newcastle, NSW, with regular travel required across NSW to visit client sites, other offices and Original Equipment Manufacturers.
Reporting to the Branch Manager and working as a conduit between teams, you will be responsible for developing and implementing a successful sales model within the Newcastle region, working across the entire product line but with a specific focus on nominated major customer accounts.
More specifically, your duties will include (but may not be limited to):
Building and maintaining strong working relationships with clients, identifying new opportunities and attending pre-agreed visits;
Providing technical advice, equipment sizing and troubleshooting support on all aspects of Multotec products;
Reporting on relevant activity to management and internal stakeholders in meetings, utilising IT support tools to do so;
Participating in site inspections and field services, communicating findings to the relevant technical support staff;
Developing and implementing continuous improvement initiatives; and
Collaborating with the Sales, Screen, or Process and Grinding teams to evaluate existing business opportunities, identify gaps and grow the product line.
About You
Multotec is looking for someone with a tertiary or trade qualification in chemical/mechanical engineering, metallurgy, or other related field. You will ideally have a background in mining or mineral processing, although candidates with experience in a general consumable sales role are welcome to apply.
You will be confident driving sales and be able to promote safe and results-driven outcomes for both customers and the business. A natural team-player, your strong communication skills will enable you to build relationships with a broad range of stakeholders, including internal staff, clients and tradespeople, and act as a conduit between teams, setting realistic goals, and resolving conflicts.
With a strong mechanical aptitude and solid technical skills, you will be an experienced problem solver, capable of providing customers with effective solutions for a range of needs.
Please note: You will need to hold a current, open Driver's License and be able to pass a Coal Board medical.
About the Benefits
This is a fantastic opportunity to join an industry leader with fantastic staff retention and a genuine "work hard - play hard" culture.
In return for your hard work and dedication, Multotec is offering a highly competitive remuneration, negotiable based on your skills and experience, plus a fully maintained company vehicle.
They are also offering negotiable Relocation Assistance, including up to 6 months rent to help you get settled in town, and moving costs reimbursed.
Multotec is dedicated to investing in their staff, and offers huge opportunities for training and professional development to every member of their team.
This is a rare opportunity to join an industry leader and enjoy the freedom to make decisions and grow your region - Apply Now!