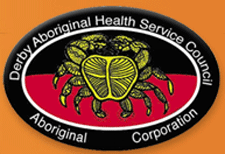 Educator (Tackling Indigenous Smoking)
Job No: 85656
Location: Derby, Kimberley region, WA
Rewarding opportunity to make a real difference and help 'Close the Gap' in Aboriginal health!
Highly attractive remuneration circa $61,427-$74,131 + salary sacrifice
Great benefits including annual airfares and 5 weeks' annual leave
About Derby Aboriginal Health Service and Life in Derby
Derby Aboriginal Health Service (DAHS) is a dynamic and innovative Aboriginal community controlled health organisation providing comprehensive primary health care services to the town of Derby and surrounding communities. Operating from an award-winning, custom-designed clinic complex, the 50-strong team of Aboriginal Health Workers, GPs, Nurses and Administrative staff has established a reputation for the service as a model of quality primary health care service provision. DAHS is involved in the training and supervision of medical students, pre-vocational trainees and GP Registrars.
The Shire of Derby/West Kimberley, 2000km north of Perth, offers its residents a unique and unparalleled way of life. On the doorstep are some truly stunning and untouched wilderness like the famed Buccaneer Archipelago, National Parks and gorges, the mighty Fitzroy River and the Gibb River Road. These pristine environments offer the opportunity to get out camping, fishing and four-wheel driving and many are just an hour away.
About the Opportunity
Derby Aboriginal Health Service (DAHS) has a truly rewarding opportunity for a Tackling Indigenous Smoking Educator to join their team on a full-time basis in Derby, WA.
Reporting to the DAHS Clinical Manager, you will work across Derby and remote communities in the region, providing smoking cessation services.
More specifically, you will:
Develop, implement and evaluate smoking cessation education activities and resources for the region;
Deliver an outcome based smoking cessation program which is meaningful, appropriate and aligned to meeting the needs of the community;
Work closely with DAHS staff, KAMS TIS Manager and the Tackling Indigenous Smoking Coordinator: West Kimberley to deliver on the Tackling Indigenous Smoking activity plan across the Derby Region;
Deliver smoking cessation education sessions and workshops to key stakeholders across the region including; schools, community groups, Aboriginal organisations and the West Kimberley Correctional Facility; and
Provide quality case management services for Aboriginal clients who express interest in quitting tobacco smoking.
To be successful you will need:
Qualifications and/or relevant experience in health or community development;
Certificate IV in Training and Assessment or willingness to undertake studies;
Experience in delivering education and community development programs to Aboriginal people;
To identify as a non-smoker; and
Experience in case management and goal setting with Aboriginal clients.
DAHS is looking for candidates with well-developed interpersonal and cross-cultural communication skills and the ability to maintain client confidentially at all times within and outside the workplace.
Please note: In addition to the above skills and experience, the successful candidate will require a current "C" class drivers license and a National Police Clearance and Working with Children clearance.
To download a full position description, please click here.
About the Benefits
If you're looking for a varied and interesting role where you can take on a new adventure and see the beautiful Australian outback - this is the position for you!
DAHS is an organisation that truly values its team, and is committed to improving employee knowledge, skills and experience. In addition, staff development programs are not only encouraged but are often paid for by DAHS.
In return for your hard work and dedication, you will be rewarded with an attractive salary circa $61,427-$74,131 (commensurate with skills and experience), plus generous salary packaging options to increase your take home pay!
In addition, you will have access to annual airfares after 12 months of employment to the value of $1,683 p.a., and 5 weeks annual leave, giving you plenty of time to explore the region!
People of Aboriginal and Torres Strait Islander descent are strongly encouraged to apply.
Don't miss this opportunity to take the next important step in your career and make a positive difference in the community — Apply Now!