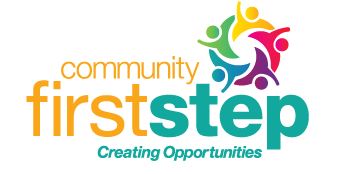 Finance Manager
Job No: 89787
Location: Fairfield, NSW
Be part of an excellent organisation intent on substantial and sustainable growth
Support the development of innovative and scalable business units in the not for profit charity sector
Provide expert analyses and support to a dynamic and innovative Executive Team and Board of Directors of a fast growing, excellent NFP organisation
About the Organisation
Community First Step was founded more than 40 years ago. In 1973 a group of local residents formed what was then known as the Fairfield Community Council for Social Development – a forum for community development and action on social issues.
Today, Community First Step is a growing organisation that encompasses Children, Youth and Family Services in the form of Case Work, Community Development, Disability Services and Children Services. With 12% growth in the last half year and a projected 75% growth in the next 12 months, they now employ over 56 staff as well as working with regular volunteers.
The organisation's vision for the future is to work in partnership with the community, business and government, to strive for excellence in meeting the holistic needs of their clients through the provision of high quality supportive, recreational, cultural, sporting and welfare programs. They focus on new enterprises that will support and build on the capabilities and strengths of the local community.
About the Opportunity
Due to growth in the organisation, Community First Step has an exciting opportunity for a Finance Manager to join their hard working team, based in Fairfield, NSW.
Working closely with the CEO and Executive Managers of the organisation, the Finance Manager is primarily responsible for the effective management of the financial aspects of the organisation's internal systems and processes across all departments. You will manage cost centres, assist with budgeting and forecast, provide reporting and analyses and ensure there is integrity within the data used in project budgets and financial reports.

More specifically, your responsibilities will be split into two key areas:
The establishment of efficient and accurate reporting processes, to position the organisation to grow and scale efficiently.
Financial business planning and modelling of potential growth opportunities.
Day to day this will include:
Identifying linkages to system improvements within the financial department and develop and implement system processes and improvements;
Providing analytical support to the CEO and three divisional General Managers as the senior Finance resource in CFS;
Assisting the operational General Managers to develop efficient operational reporting to supplement financial metrics;
Compilation of monthly reconciled reports to be reviewed by the CEO and Board of Directors;
Ensuring all payroll tax, superannuation and payroll deductions are calculated and paid each month; and
Assisting CFS management and Board to develop and embed best-practice financial and operating policies and procedures.
To be successful in this position you will have relevant tertiary qualifications and 3-5 years experience in a similar role, with at least a portion of this within a Tier 1 or Tier 2 accounting firm. With previous experience in the analysis and interpretation of financial data you will be confident in providing strategic financial advice and support to the CEO and Directors as required, including preparation of monthly finance reports.
You will have high-level computer and systems experience and skills including extensive knowledge of MYOB and Excel, and have strong analytical thinking skills including the ability to research and analyse complex information including graphs and statistical numerical data.
Community First Step is looking for candidates with excellent communication and interpersonal skills and a hands-on approach, with the willingness to pitch in as required to get the job done.
About the Benefits
This is a fantastic opportunity to become part of the team in an organisation that is dedicated to driving positive change throughout the community. As a key resource for the General Manager and CEO, this role will present the chance to participate in the financial leadership of Community First Step, including participating in the Finance sub-committee of the CFS Board.
In return for your enthusiasm and dedication, you will receive a highly attractive remuneration of $94,000 including super, plus PBI salary packaging options, which will significantly boost your overall earning potential! There is the opportunity for this position to be made available on a part-time basis.
In addition to a great work/life balance, you will be joining an organisation with friendly and highly supportive culture and their sight set on a future of expansion and growth!
If you are looking for a role in an organisation which is making a positive contribution to the community, Apply Now!