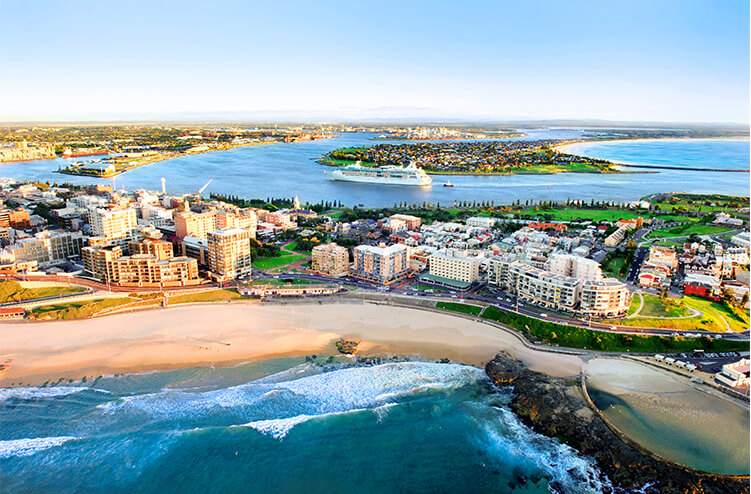 Recruitment Specialist
Job No: CN1963
Location: Newcastle, NSW
Are you passionate about sourcing and recruiting the best talent, implementing and delivering strategies and thrive in a fast-paced environment?
Permanent Fulltime - 35 hour week
City of Newcastle (CN) is seeking an experienced and innovative Recruitment Specialist to join the dynamic People and Culture Team.
As a true Recruitment Specialist, you will proactively champion CN's brand and our talent acquisition process through redesigning, implementing and monitoring the end-to-end attraction and retention cycle. This position is more than just end-to-end recruitment, it is about positioning CN in the market as a highly desirable workplace.
The position will see you draw upon your extensive experience and knowledge of best practice and current industry trends to obtain the best talent, help shape CN policies and work collaboratively across the organisation to deliver value add results.
Your aptitude in the recruitment space will support you in developing and implementing a City of Newcastle Employee Value Proposition, focussing on diversity and inclusion in alignment with our 2030 strategy. Further, you will develop innovative and effective strategies utilising the latest talent acquisition practices and tools, all the while responding to various internal and external changes and challenges.
You will continually review the alignment of recruitment strategies with CN's strategic goals and undertake research and networking activities to stay abreast of market changes and trends. You will empower the business through providing ongoing guidance and support on talent acquisition across the spectrum of positions offered at CN. You will work collaboratively with business areas, other enabling services and the HR Business Partners, to ascertain both current and future resourcing requirements.
To be successful in this job you will have:
Tertiary qualifications in Human Resources and/or relevant equivalent experience.
Significant experience in best practice recruitment and selection practices in a complex organisational environment.
Knowledge of contemporary workforce issues and trends.
Well-developed communication, consultation and liaison skills
Demonstrated problem solving, lateral thinking, innovation and system development skills
Strongly developed skills in writing with attention to detail.
Advanced organisational, multi-tasking and prioritising skills.
Experience using various recruitment platforms and intermediate skills in Microsoft Office.
A proactive approach in the workplace showing initiative, judgement, self-sufficiency and a high degree of confidentiality.
Sound like the perfect job for you? Apply Now!
Newcastle City Council proudly promotes the principles of Equal Employment Opportunities and fosters a culture of diversity to represent the community of our Local Government Area. All candidates will be assessed against the selection criteria outlined in the position description. Suitable candidates may be placed on an eligibility list for future identical positions for a period of 12 months.
You must have the right to live and work in Australia to apply for this job.
To view the full position description please click here
Application Closing Date: Tuesday 28th May 2019
Remuneration: $90,069 + 9.5% Superannuation per annum for a 35 hour week.
For more information, please contact: Alison Lowth – Acting HR Operations Manager - 4974 2607