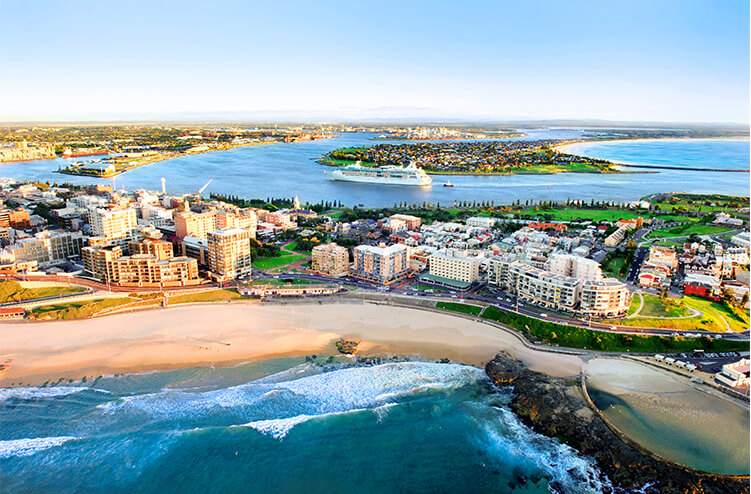 Field Supervisor Bush Regeneration
Job No: CN1972
Location: Newcastle, NSW
Are you passionate about regenerating bushland and taking care of our natural resources?
Are you keen to share your knowledge in natural resource management to groups of interested people?
Do you enjoy building and leading teams of employees and volunteers
38 hours per week Full Time Permanent
The Field Supervisor Bush Regeneration will plan, organise and direct works to effectively care for our natural assets. Providing high quality bush regeneration and horticultural practices to our recreational facilities and natural bushland areas will be the person's passion. Additionally, undertaking large bushland, landscape, construction and enhancement works is fundamental to the position, as is the ability to interpret landscape plans, standards and scope of works.
Leading a team and providing training to new staff and volunteers in Bush Regeneration and natural resource management will be a key component to this role, as well as maintaining accurate and detailed records of all works in progress including safety.
As a great communicator, the Field Supervisor Bush Regeneration will engage with the public by delivering high quality presentations/education information sessions to school and community groups on bush regeneration practices and natural resource management. The Field Supervisor Bush Regeneration will also participate in record keeping, reporting, emergency management, and supervising staff across a wide range of resources management, including landscape works and recreational facilities maintenance.
To be successful in this job you will have:
Essential
Tertiary qualifications in natural resource management and/or relevant knowledge and experience

Proven experience in planning, developing and estimating costs for bush regeneration scope of works

Ability to organise and/or coordinate labour, plant, and resources and reporting to achieve set service level standards

Well-developed written and verbal communication skills and the ability to plan and deliver effective presentations

Proven experience in delivering technical advice to a range of audiences

Proven ability to undertake large bushland, landscape, construction and enhancement works, including interpreting landscape plans and standards

Ability to work independently, provide leadership and promote teamwork to achieve desired outcomes

Class C driver's licence (manual)
Desirable
Ability to interact with all levels of staff, volunteers and the community to achieve desired outcomes.
Experience using Computer software programs e.g. One Council, Microsoft software WHS Management System
City of Newcastle proudly promotes the principles of Equal Employment Opportunities and fosters a culture of diversity to represent the community of our Local Government Area.
You must have the right to live and work in Australia to apply for this job. To view the full position description please click here
Application Closing Date: Tuesday 28th May, 2019
The NSW Child Protection (Prohibited Employment) Act 1998 makes it an offence for a person convicted of a serious sex offence, or a Registrable Person under the Child Protection (Offenders Registration) Act 2000 to apply for these positions. Relevant criminal, Working With Children and prior employment checks, including relevant disciplinary proceedings, will be conducted on recommended candidates.
All candidates will be assessed against the selection criteria outlined in the position description. Suitable candidates may be placed on an eligibility list for future identical positions for a period of 12 months.
Sound like the perfect job for you? Apply Now!
Remuneration: $63,334 + 9.5% Superannuation per annum for a 38 hour week
For further details please contact Lucy Moss - HR Business Partner, People and Culture - 4974 2845