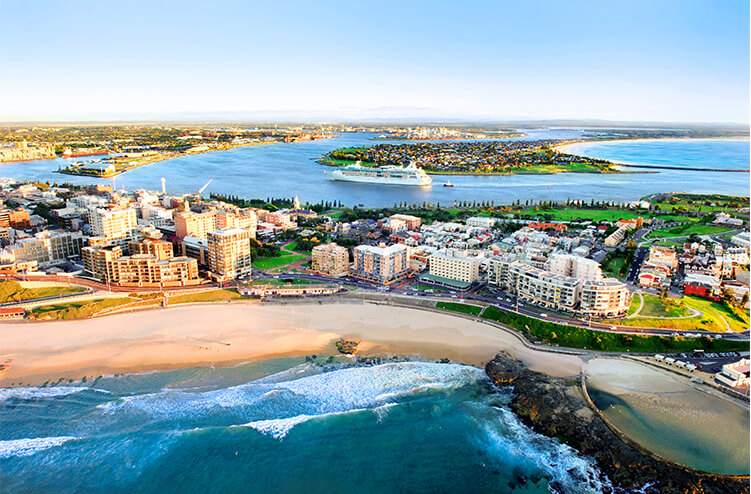 Inter-Library Loans/CSO
Job No: CN1978
Location: Newcastle, NSW
Do you enjoy providing exceptional library customer service and guidance to library members and the community?
Are you a good promoter of library membership, programs, events and collections?
Are you able to work across a 6-day shift roster (Monday to Saturday) with both day and evening shifts?
Permanent full-time 35 hours per week
City of Newcastle (CN) is seeking a self-motivated, customer-focussed individual to play a key role in the operation of a dynamic and evolving library service as a Library Customer Support Officer – Inter Library Loans (LCSO-ILL).
As LCSO-ILL you will be a team-focussed player where your high-level collaborative and operational skills will deliver a range of services in a busy library setting.
Not only will you perform essential frontline customer service across our nine library branches, you will also have day-to-day oversight of our inter-library loans program.
This includes daily face-to-face, telephone and online interactions with our members and other library services plus the sourcing of items requested through our inter-library loans program.
Applying for this fulfilling role represents an excellent opportunity for you to further your career in libraries and/or frontline customer-centred service delivery.
To be considered for the role you will have:
Essential
Internal employee of CN
Vocational or tertiary qualifications in library and information sciences or a relevant, related discipline such as education, community development or information technology and/or equivalent experience.
Extensive relevant customer service experience with strong conflict resolution skills.
Demonstrated high level of PC literacy, including experience with interactive, mobile and social networking technologies.
High level verbal and written communication skills.
Basic technology trouble shooting skills.
Demonstrated ability to solve problems to satisfy legislative or organisational policies and procedures.
Demonstrated experience in working independently and a proven ability to supervise and contribute within a multi-disciplinary team.
Proven ability to initiate processes and programs to enhance library customers' experience.
Demonstrated ability to manage workloads to meet objectives and deadlines.
Proven ability to provide guidance to the Library Customer Support Assistants to contribute to a cohesive, vibrant and customer focused team.
Solid general knowledge and an awareness of popular and contemporary literature.
Willingness to participate in a rotating roster in accordance with the City of Newcastle Enterprise Agreement 2019 and the requirements of the Library service.
Current Working with Children Check.
Highly Desirable
Demonstrated understanding and appreciation for other cultures and languages.
Sound like the perfect job for you? Apply Now All candidates will be assessed against the selection criteria outlined in the position description. Suitable candidates may be placed on an eligibility list for future identical positions for a period of 12 months.
It is an offence under the Commission for Children and Young People Act 1998 for a person convicted of a serious sex offence to apply for this position. Relevant Criminal History, Apprehended Violence Orders and prior employment checks, including relevant disciplinary proceedings, will be conducted on recommended applicants.
To view the full position description please click here
Application Closing Date: Friday 21 June, 2019
Remuneration: $63,334 + 9.5% Superannuation per annum for a 35 hour week.
For further details please contact: Wendy Carmichael, Manager Service Design and Customer Experience, Libraries and Learning, 4974 5312