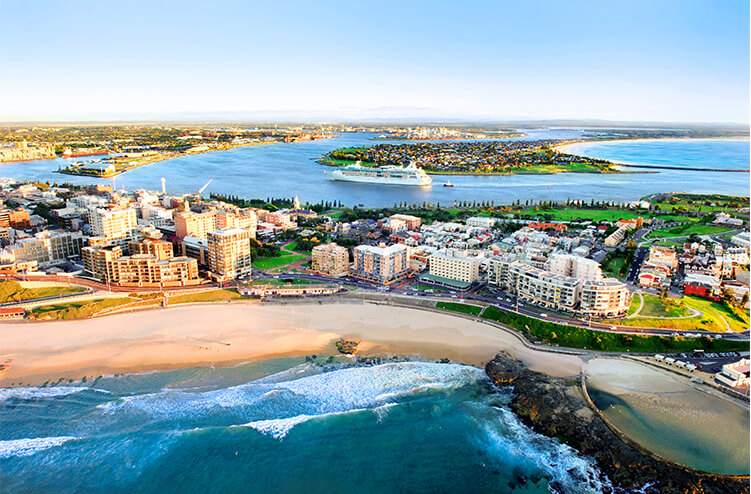 Field Worker - LATM - Internal Role
Job No: CN1984
Location: Newcastle, NSW
Do you feel pride in the immaculate presentation and maintenance of landscaping and our beautiful city?
Can you safely operate equipment/machinery that achieves the required maintenance to trees and landscapes in our local government area?
Can you work in a harmonious and productive manner within a team environment?
Temporary Full Time – 38 hours per week
City of Newcastle (CN) has an internal opportunity for an experienced Field Worker to join our Civil Works LATM Team. This role is responsible for ensuring that the presentation of Newcastle is enhanced by organising, undertaking maintenance and replacing landscaping within the numerous local area traffic devices throughout the city.
A Field Worker executes both written and verbal instructions from supervisors in a timely manner operates equipment and machinery in order to maintain landscapes, trees and the local area traffic devices around the city.
The position will maximise productivity and minimise disruption and inconvenience to the public, within nominated timeframes and allocated budget.
Having the ability to work safely and harmoniously in a team is vital to the person's success, as is the willingness to attend training and personal development courses to enhance skills, knowledge and accreditations or licences.
To be successful in this job you will have:
Essential
Current employee of CN
Previous knowledge and demonstrated experience in the maintenance, planting and care of landscape maintenance including the use of mowers, brushcutters/whipper snippers, tree trimming and herbicide spraying.
Ability to perform minor concrete works, including form work.
General WH&S Induction Training for Construction Industry
Working knowledge of relevant Work Health and Safety requirements.
Traffic Control accreditation or a preparedness to attain at the employee's cost within the probationary period of employment.
Class LR manual drivers' licence or preparedness to attain at the employee's cost within the probation period of employment.
Ability to work in a team-based environment and perform allocated duties with minimal supervision.
Ability to accept, interpret and action verbal and written instruction.
Literacy and numeracy skills adequate to meet the requirements of the position.
Desirable
Class MR Drivers Licence.
Skills and knowledge in the following works:
The maintenance of storm water drainage systems.
Concrete works including erection of formwork, reinforcement fixing and concrete finishing of both poured and extruded concrete.
The setting out and laying of brick and concrete pavers
Sound like the perfect job for you? Apply Now
All candidates will be assessed against the selection criteria outlined in the position description.
Suitable candidates may be placed on an eligibility list for future identical positions for a period of 12 months.
You must have the right to live and work in Australia to apply for this job.
To view the full position description please click here
Application Closing Date: Sunday 30th June, 2019
Remuneration: $55,365 + 9.5% Superannuation per annum (Temporary full-time) for a 38 hour a week - (salary reflecting 2.5% increase as of 1st July)
For further details please contact: Nathan Corrigan – Works Coordinator – 4974 6106