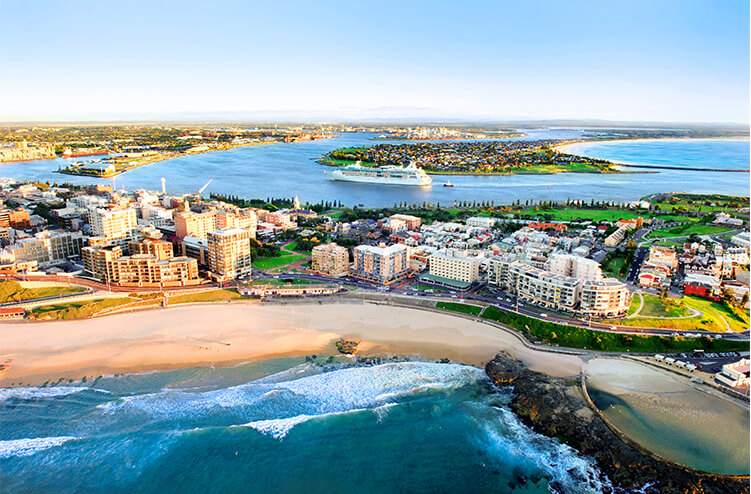 Senior Urban Planner
Job No: CN1987
Location: Newcastle, NSW
Are you a Senior Urban Planner who is keen to implement your knowledge in Sections 7.11 and 7.12 Local Infrastructure Contribution Plans?
Do you enjoy providing high level strategic planning advice in land use and development policy?
Are you an effective communicator who easily engages with internal, external and community stakeholders?
This role attracts the option of a Lease-back car
Permanent full-time 35 hours per week
City of Newcastle (CN) has an exciting opportunity for an experienced and enthusiastic leader to take on the role of Senior Urban Planner – Development Contributions to join our Urban Planning Team within the Regulatory, Planning and Assessment Service Unit. This position prepares, reviews and manages CN's Section 7.11 and Section 7.12 Local Infrastructure Contribution Plans.
To be successful in this role you will bring demonstrated experience in managing Section 7.11 and Section 7.12 Local Infrastructure Plans and Planning Agreements, with a focus on achieving an appropriate level of involvement and commitment from relevant stakeholders.
In this role, you will provide a high level of specialist strategic land use planning and development policy advice to assist in the formulation and management of land use planning strategies and other strategic policy documents of Council.
At CN our people are valued and have access to a range of benefits that help balance life at work and at home. These include flexible working arrangements, professional development opportunities and health and wellbeing programs.
To be successful in this job you will have:
Essential
Tertiary qualifications in Urban Planning or tertiary qualifications in a related discipline and government experience as an urban planner.
Proven experience in the preparation, review and management of Section 7.11 and Section 7.12 Local Infrastructure Contributions Plans and planning agreements.
A high level of written and oral communication skills, including preparing clear, concise reports, delivering presentations and conducting meetings.
Strong problem solving, research and analytical skills relating to urban policy and planning.
Demonstrated ability to work in a diverse team environment including team leadership skills.
Experience in project management including demonstrated ability to set objectives and priorities, organise and complete tasks, meet deadlines and manage budgets.
An ability to attend meetings outside regular office hours and a Class C Driver's Licence
Highly Desirable
Proven experience in the preparation and review of local environmental plans and development control plans, development policy procedures and guidelines.
Experience in local government and interpreting and applying the NSW Environmental Planning and Assessment Act 1979 to various situations.
An awareness of the priority strategic issues impacting on the Newcastle community requiring a response from CN.
Ability to participate in organisational change strategies, service delivery and policy reform.
Sound like the perfect job for you. Apply Now!
All candidates will be assessed against the selection criteria outlined in the position description. Suitable candidates may be placed on an eligibility list for future identical positions for a period of 12 months.
Application Closing Date: Tuesday 25th June, 2019
You must have the right to live and work in Australia to apply for this job.
City of Newcastle proudly promotes the principles of Equal Employment Opportunity and fosters a culture of diversity to represent the community of our Local Government Area.
To view the full position description please click here.
Remuneration: Circa $106,032 - $112,393 + 9.5% Superannuation per annum + Car for a 35-hour week.
For further details please contact: Patricia McCarthy, Urban Planning Team Coordinator – 4974 2879