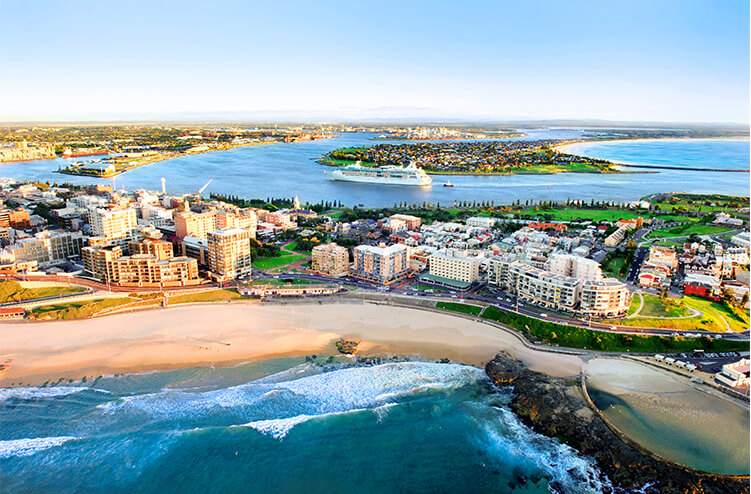 Blackbutt and Natural Areas Manager
Job No: CN1991
Location: Newcastle, NSW
Are you a Natural Areas Manager looking for a new opportunity in the amazing natural wonderland of Blackbutt Reserve in Newcastle?
Are you a collaborative communicator who excels at building relationships with key stakeholders to deliver works that protect and rehabilitate the natural environment?
Permanent full-time 35 hours per week
City of Newcastle (CN) has an opportunity for an experienced Natural Areas Manager to join our Parks and Recreation team at Blackbutt Reserve.
The Blackbutt and Natural Areas Manager will contribute to the purpose of the Parks and Recreation Service Unit to support the wellbeing of the community through the provision of places and spaces for active and passive recreation and protection of the natural environment.
As an inspirational leader, you will lead the unit in the development and delivery of strategic plans, projects and programs aligned to Council's integrated planning and reporting framework, which delivers outcomes for the community. Your leadership will also promote a culture within the team that empowers staff to be their best, and champion change and continuous improvement of the business unit.
As a great communicator and collaborator, you will build relationships across Parks and Recreation, the organisation and key stakeholders to facilitate delivery of works that protect and rehabilitate the natural environment.
Under your leadership, you will develop and deliver opportunities that position Blackbutt Reserve as a destination of choice for residents and visitors, which will maximise revenue through the unique offerings of Blackbutt as an incredible natural asset in our community.
To be successful in this job you will have:
Essential
Bachelor degree in horticulture, conservation/natural resource management, marketing or related field and/or relevant qualifications and extensive experience deemed equivalent to the level required for the role
Demonstrated experience in the provision of natural areas management, wildlife management or a related field
Current and valid driver's licence
Ability to obtain the NSW Working with Children Check
The Local Government Capability Framework describes the core knowledge, skills and abilities expressed as behaviours, which set out clear expectations about performance in local government – 'how we do things around here'. It builds on organisational values and creates a common sense of purpose for all levels of the workforce. Below is the full list of capabilities and the level required for this position. The six focus capabilities are part of the position selection criteria to be addressed by applicants for the position. The capabilities are further described in the Framework available at www.lgnsw.org.au/capability
Community and Customer Focus – Advanced
Procurement and Contracts – Advanced
Lead and Manage Change - Advanced
Manage and Develop People – Advanced
Deliver Results – Advanced
Display Resilience and Adaptability – Advanced
Desirable
Demonstrated experience in the management of captive wildlife
Demonstrated experience in the development and delivery of new services and programs
Sound like the perfect job for you? Apply Now!
City of Newcastle proudly promotes the principles of Equal Employment Opportunity and fosters a culture of diversity to represent the community of our Local Government Area.
All candidates will be assessed against the selection criteria outlined in the position description. Suitable candidates may be placed on an eligibility list for future identical positions for a period of 12 months.
You must have the right to live and work in Australia to apply for this job.
The NSW Child Protection (Prohibited Employment) Act 1998 makes it an offence for a person convicted of a serious sex offence, or a Registrable Person under the Child Protection (Offenders Registration) Act 2000 to apply for these positions. Relevant criminal, Working With Children and prior employment checks, including relevant disciplinary proceedings, will be conducted on recommended candidates.
To view the full position description please click here
Application Closing Date: Friday 28th June, 2019
Remuneration: $103,446 + 9.5% Superannuation per annum for a 35 hour week.
For further details please contact: Lynn Duffy, Manager Parks and Recreation, 4974 2688