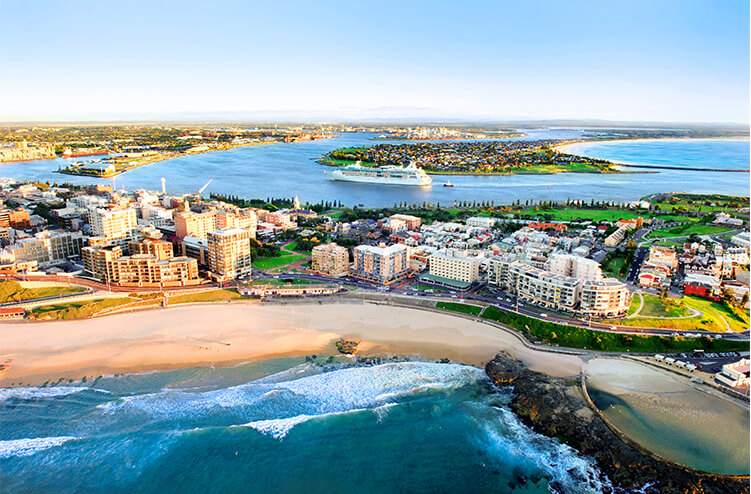 Manager Transport and Compliance
Job No: CN2001
Location: Newcastle, NSW
Manager Transport and Compliance
Key leadership role
Exceptional lifestyle opportunity
Leading a multi-disciplinary team
Located 160km north of Sydney, Newcastle is New South Wales' second largest city, and offers the perfect lifestyle and career environment.
With a new organisation design and rapidly transforming city, this newly created role will focus on serving the community and colleagues to promote and exemplify Council's vision of being a Smart City and a Smart Organisation.
This position is critical in aligning all transport and compliance functions which includes Transport Strategy, Transport Operations and Compliance Services. You will provide leadership and support to the teams within Transport, Parking, Traffic and Rangers to deliver an integrated transport network and best practice compliance services for Newcastle.
To be successful in this role you will need:
To be a dynamic leader who delivers outcomes and drives a customer focus in a proactive manner
Comprehensive experience in strategic planning and/or service delivery in transport, compliance or related fields
Extensive experience working with government and a proven ability to manage and resolve high profile issues
Demonstrated ability to lead and manage teams whose expertise is critical to delivering multiple outcomes
Demonstrated experience leading complex policy, strategic and operational initiatives
High level communication, engagement skills
Understanding and commitment to organisational transformation and change.
Being highly effective in your strategic and negotiation skills, you must have a proven ability to provide high quality advice and establish respectful and productive relationships with internal and external customers and stakeholders.
For a comprehensive information pack, please visit mcarthur.com.au and enter reference number 138904 in the job search function. For a confidential discussion, please call McArthur on (02) 9277 7000. Applications close at 5pm, Friday 21 June 2019.
PLEASE NOTE: All applications MUST go through the link below as CN is not handling the recruitment of this role.