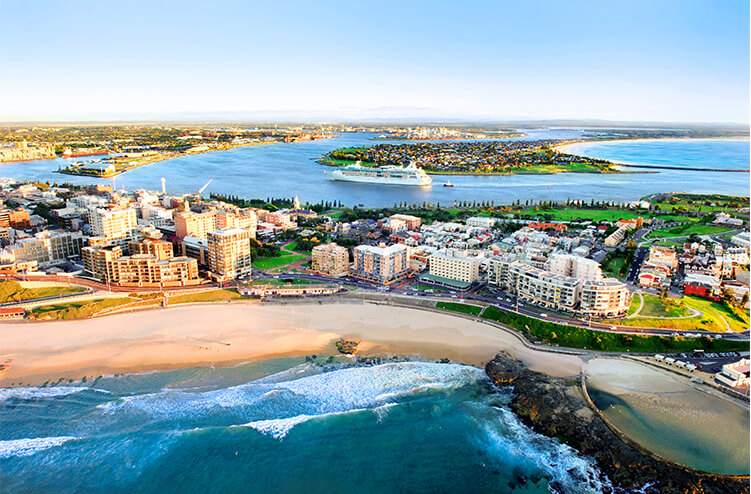 Learning and Development Advisor
Job No: CN2026
Location: Newcastle, NSW
Would you thrive on creating strategies, policies and frameworks to develop employee capabilities?
Be a key contributor
Work within a supportive team
Permanent Full-time - 35 hours per week
City of Newcastle (CN) is looking for an experienced Learning and Development Advisor to join our People and Culture team.
Reporting to the Training and Learning Manager you will be responsible for partnering with the business to identify learning needs and develop strong strategies to create tailored and effective learning outcomes.
You will be responsible for managing Vocational & Tertiary programs such as Graduate and Undergraduate Programs, Apprentices and Trainees.
Your team are energetic, open to new ideas and super collaborative. This is an exciting opportunity to make your mark and create successful learning outcomes for this dynamic organisation.
We are seeking creative individuals who are curious, inquisitive and who collaborate well with others. You will need to be a good active listener and have strong verbal and written communication, and of course design skills.
To be successful in this job you will have:
Essential
Formal qualification and/or equivalent experience in Human Resources, Learning & Development or Organisational Development.
Certificate IV Training & Assessment (minimum TAE40110 or higher) or willingness to obtain prior to commencement.
Construction Induction (White Card) or willingness to obtain prior to commencement.
Demonstrated knowledge of contemporary adult learning practices.
Exceptional knowledge of the capabilities and training needs of workers in high risk work environments and strong understanding of relevant WHS legislation, guidelines and codes of practice.
Strong knowledge of and experience working with Apprentices and Trainees and knowledge of NSW Apprenticeship programs.
Demonstrated ability to develop leadership capabilities at all levels of an organization.
Demonstrated ability to develop strong relationships with both internal and external stakeholders.
Demonstrated ability to anticipate client needs and deliver exceptional customer service.
High level verbal and facilitation skills including a demonstrated ability to present to groups of people at all levels of an organization.
Strong facilitation, coaching, mentoring, negotiation, consultancy and influencing skills.
Strong organisational and task management skills.
High-level problem-solving skills and the ability to think laterally.
Desirable
Advanced Microsoft Excel skills, including advanced use of formulas, data validation, charts and pivot tables.
Strong written communication skills, including demonstrated ability to plan, write and proofread a range of professional business documents, such as strategic documents, reports, business cases, proposals, policy documents and evaluation/reflection documents.
Demonstrated ability to design and implement T & L projects.
Accreditations in Human Synergistics LSI 1 and 2 or R2 Strengths Profiler; or similar personality/leadership assessment tools.
Sound like the perfect job for you? Apply Now!
City of Newcastle proudly promotes the principles of Equal Employment Opportunity and fosters a culture of diversity to represent the community of our Local Government Area.
All candidates will be assessed against the selection criteria outlined in the position description. Suitable candidates may be placed on an eligibility list for future identical positions for a period of 12 months.
You must have the right to live and work in Australia to apply for this job.
To view the full position description please click here.
Application Closing Date: 25 August 2019
Remuneration: $92,321 + 9.5% Superannuation per annum for a 35 hour week.
Contact: Virginia McMurray, Training and Learning Manager, 0435 961 188.