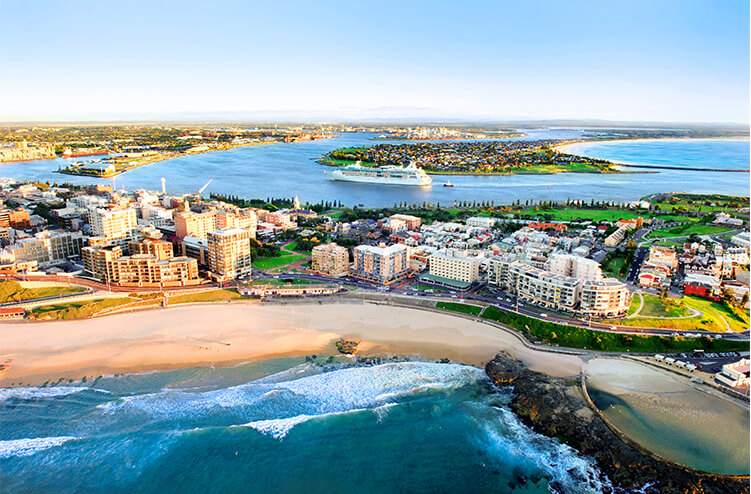 Traffic Engineer
Job No: CN2030
Location: Newcastle, NSW
Permanent - Full Time role - 35 hours per week.
Optional 9 Day Fortnight.
Contribute positively to a co-operative and supportive multi-disciplinary team environment that enhances team performance.
An exciting opportunity has arisen at the City of Newcastle (CN) for a Traffic Engineer to join our newly formed Transport and Compliance Service Unit that provides strategic and operational focus for Transport Strategy, Transport Operations and Compliance. This role will see you working on a variety of projects across the region and therefore requires significant experience in traffic engineering.
You will work in a variety of capacities to create and manage designs and operations that enable the safe, efficient and convenient flow of automobile traffic through the delivering of technical support, report writing, solid project management experience and to provide strategic counselling.
To be successful in this job you will have:
Degree or equivalent in civil/traffic engineering (eligible for Chartered Professional Status with the Institute of Engineers Australia).
Significant demonstrable experience in traffic engineering or equivalent, including extensive knowledge of traffic legislation, procedures, and statutory instruments.
Relevant experience in a Local Government context, including experience in preparation and presentation of high-quality reports to Councillors, state agencies and stakeholders, and an ability to handle sensitive / controversial issues within a community context.
Extensive experience in the interpretation of traffic data and modelling software (SIDRA), including accidents, intersection capacity and safety and blackspots, and knowledge in the conceptual design of traffic management devices, intersections, and road geometry.
Experience in civil design requirements for roads and intersections.
Experience in the development of large-scale Local Area Traffic Management plans, based on traffic surveys, community expectations and integration with roads authorities.
Involvement in the assessment of traffic impacts associated with development applications and other traffic generating developments.
Demonstrated experience in the design and review of traffic control and traffic management plans for road occupation for construction or event purposes, including current Code of Practice. Temporary Traffic Management.
Class C drivers' license.
Sound like the perfect job for you? Apply Now!
Newcastle is Australia's seventh largest city and our proactive and innovating team are leading the way to make a positive difference in our community.
CN provides industry leading benefits that creates choice and future opportunities and are committed to becoming a Smart, Liveable and Sustainable city.
CN proudly promotes the principles of Equal Employment Opportunity and fosters a culture of diversity to represent the community of our Local Government Area.
All candidates will be assessed against the selection criteria outlined in the position description. Suitable candidates may be placed on an eligibility list for future identical positions for a period of 12 months.
You must have the right to live and work in Australia to apply for this job.
To view the full position description please click here.
Application Closing Date: 18 August 2019.
Total Remuneration Package: $92,321 (plus 9.5% Superannuation) per annum for a 35-hour week.
Contact: Jocelyn Cardona, Transport and Traffic Coordinator, 49742666