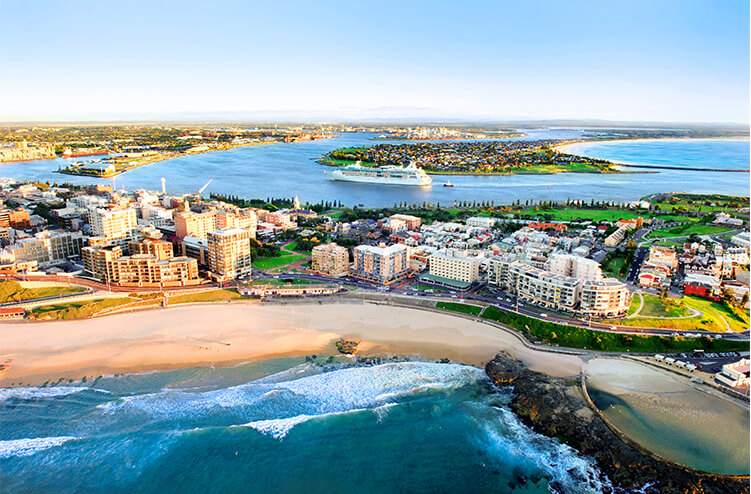 Beach Lifeguards (Casual)
Job No: CN2036
Location: Newcastle, NSW
City of Newcastle is currently seeking 10 Casual Beach Lifeguards up to 30 weeks as required for the 2019/2020 season.
As a Beach Lifeguard, you will provide supervision and control of Council's beaches and ensure the provision of an efficient lifeguard service over the busy summer season.
To be successful as a Beach Lifeguard you will have:
Experience as a professional lifeguard or extensive experience as a patrol member of a surf lifesaving club
Ability to work in a team environment
Available to work weekends, public and school holidays
Hold or willing to obtain requisite qualifications
Ability to complete competency based assessments
Valid NSW Working With Children Check
Sound like the perfect job for you? Apply Now!
City of Newcastle proudly promotes the principles of Equal Employment Opportunity and fosters a culture of diversity to represent the community of our Local Government Area.
All candidates will be assessed against the selection criteria outlined in the position description. Suitable candidates may be placed on an eligibility list for future identical positions for a period of 12 months.
You must have the right to live and work in Australia to apply for this job.
To view the full position description please click here.
Application Closing Date: 25th August 2019
Remuneration: Casual rates from $37.26 per hour
Contact: Donna McGovern – Acting Aquatic Services Manager - 4974 5010.
The NSW Child Protection (Prohibited Employment) Act 1998 makes it an offence for a person convicted of a serious sex offence, or a Registrable Person under the Child Protection (Offenders Registration) Act 2000 to apply for these positions. Relevant criminal, Working With Children and prior employment checks, including relevant disciplinary proceedings, will be conducted on recommended candidates.