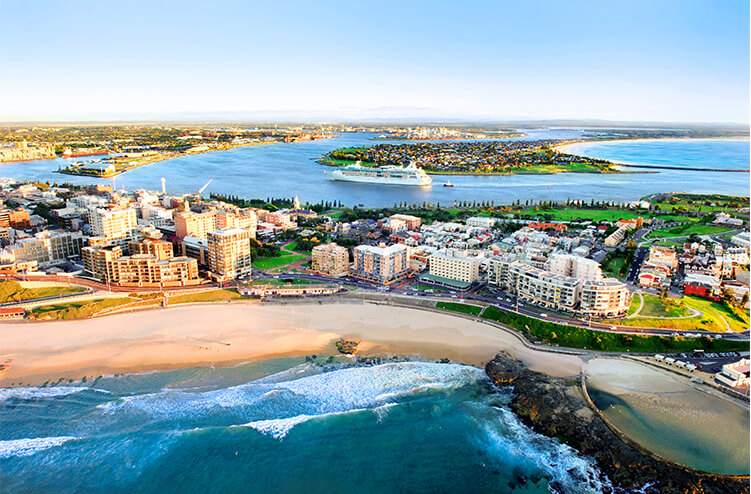 Pool Attendants (Fixed term and Casual)
Job No: CN2037
Location: Newcastle, NSW
Beresfield Swimming Centre is open seasonally, 28 September 2019 to 26 April 2020.
As a Pool Attendant, you will provide supervision and control activities within the Beresfield Swimming Centre. You will also maintain the center to a clean, tidy and safe condition to meet expectations of our customers and test the pool water to ensure compliance with health regulations and recognised standards.
This season, we are looking to fill the following roles:
4 x Casual Pool Attendant (30 weeks as required);
6 - 15 hours a week during the Christmas holiday period between 23 December 2019 to 27 January 2020. Outside of the Christmas holidays, hours would be more sporadic.
4 x Fixed Term – Part Time Pool Attendant (30 weeks).
To be successful as a Pool Attendant you will have:
Ability to work in a team environment
Ability to work without supervision
Ability to be rostered for work at short notice
Hold requisite qualifications
Ability to complete competency based assessments
Valid NSW Working With Children Check
Please refer to the Position Description for the entire scope of essential and desirable criteria which all applicants must meet, but not address at this stage.
Sound like the perfect job for you? Apply Now!
City of Newcastle proudly promotes the principles of Equal Employment Opportunity and fosters a culture of diversity to represent the community of our Local Government Area.
All candidates will be assessed against the selection criteria outlined in the position description. Suitable candidates may be placed on an eligibility list for future identical positions for a period of 12 months.
You must have the right to live and work in Australia to apply for this job.
To view the full position description please click here.
Application Closing Date: 25 August 2019.
Remuneration: Casual rates from $37.26 per hour. Fixed Term. Part time rates dependent on weekly hours of work.
Contact: Lisa Bradley, Acting Swimming Centre Services Coordinator, 0249745012.
The NSW Child Protection (Prohibited Employment) Act 1998 makes it an offence for a person convicted of a serious sex offence, or a Registrable Person under the Child Protection (Offenders Registration) Act 2000 to apply for these positions. Relevant criminal, Working With Children and prior employment checks, including relevant disciplinary proceedings, will be conducted on recommended candidates.