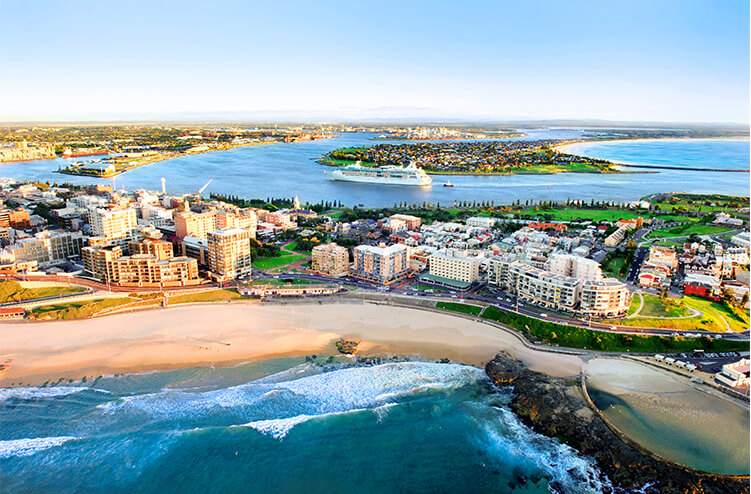 Motor Vehicle Driver - One Man Collection - Internal Employees Only
Job No: CN2044
Location: Newcastle, NSW
Do you want to make a positive impact to ensure our city is being well-maintained?
Do you place a high importance on customer service and delivering the best for our community?
Can you work independently and deliver great results for our Waste Services team?
Permanent Full time - 38hours per week.
City of Newcastle (CN) has an exciting opportunity for 2 experienced Motor Vehicle Drivers (One Man Collection) within our Waste Collections Team.
Reporting to the Waste Collections & Systems Coordinator you will be responsible for performing collection duties and ensuring any required waste collection activities are being completed in a safe, efficient and courteous manner throughout the City of Newcastle area.
To be successful in this job you need:
Class HR driver's licence.
Moderate experience in utilising dual control side loading waste collection vehicles, including (but not necessarily limited to) the safe, competent and efficient operation of a side loading waste collection vehicle, bin manoeuvring, bin retrieval and bin replacement (e.g. to facilitate safe access and / or customer service requirements, etc), cleaning up of spilt waste, etc.
Working knowledge of relevant WHS requirements.
Ability to work with minimal supervision.
Solid literacy and numeracy skills, including moderate computer skills.
A solid level of written and oral communication skills.
High customer service focus and commitment to continuous improvement, with a demonstrated ability to communicate effectively with customers and residents.
Demonstrated ability to work in a team within a multi-disciplined environment.
Ability to follow collection route maps and work sheets, both written and electronic.
Ability to organise and prioritise workload to ensure maximum efficiency and productivity.
Desirable:
Familiarity with the City of Newcastle local government area.
Previous experience with the operation and uses of GPS in-vehicle routing / scheduling / reporting software systems.
Experience with the operation of rear loading waste collection vehicles, including (but not necessarily limited to) the safe, competent and efficient operation of a rear loading waste collection heavy vehicle, bin manoeuvring, bin emptying (two and four wheeled), loading / collection of bulky goods and operation of mechanical waste bin collection aids (e.g. bin lifters, lifting frames, etc) and mobile waste compaction equipment.
Sound like the perfect job for you? Apply Now!
City of Newcastle proudly promotes the principles of Equal Employment Opportunity and fosters a culture of diversity to represent the community of our Local Government Area.
All candidates will be assessed against the selection criteria outlined in the position description. Suitable candidates may be placed on an eligibility list for future identical positions for a period of 12 months.
You must have the right to live and work in Australia to apply for this job.
To view the full position description please click here.
Application Closing Date: 15 September 2019.
Remuneration: $60,765 + 9.5% Superannuation per annum for a 38 hour week.
Contact: David Thomas, Waste and Commercial Collection Manager, 02 4974 6046.