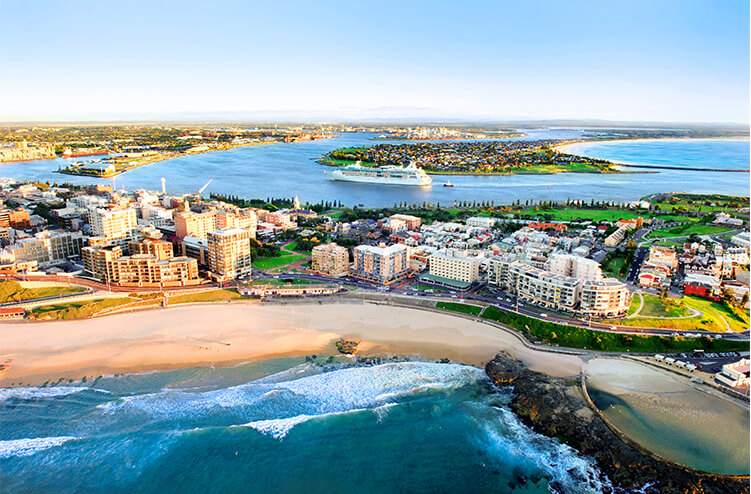 Development Officer - Engineering
Job No: CN2050
Location: Newcastle, NSW
Great opportunity to grow your career within a dynamic development assessment team.
Be part of the planning for the future of our City.
2 x Fixed Term contracts up to 24 months.
Flexible working with optional 9-day fortnight.
Located 160km north of Sydney, Newcastle is New South Wales' second largest city, and offers the perfect lifestyle and career environment.
Our City is thriving and rapidly transforming. In recent years Newcastle has experienced a significant increase in development activity, with the 2017-18 Financial Year seeing building approvals top $1.2 billion.
Our City Change project involves moving our employees from our Office in the Civic precinct to 12 Stewart Avenue, Newcastle West in October 2019. This creates a great opportunity to align staff with our organisational vision, values and strategic directions, and leverage the great work the organisation is undertaking which supports cultural improvement.
City of Newcastle (CN) is looking for 2 experienced Development Officers to provide engineering advice on development applications along with processing applications for flood certificates, subdivision proposal and public infrastructure.
Your experience working in similar roles will see you hit the ground running, enabling you to apply and satisfy sound environmental planning principles and to meet all relevant legislative requirements.
Your professionalism will promote CN's reputation as a competent, efficient and courteous service provider, consistently delivering high quality development outcomes while maintaining a strong customer service focus.
A continual focus on teamwork and a motivated attitude will contribute positively to our cooperative and supportive multi-disciplinary team environment. You will actively participate in organisational change initiatives.
At CN our people are valued and have access to a range of benefits that help balance life at work and at home. These include flexible working arrangements, professional development opportunities and health and wellbeing programs.
To be successful in this job you will have:
Recognised tertiary qualifications or demonstrated equivalent experience in engineering or a related discipline.
Experience and demonstrated competence in the assessment and determination of Development and/or Construction Certificate applications (subdivision focus), engineering referrals and Roads Act applications, including the conduct of routine progress inspections on development projects.
Knowledge of the provisions of the Environmental Planning and Assessment Act 1979 and Roads Act 1993.
Sound analytical and problem-solving skills with ability to competently address technical issues.
Sound written and oral communication skills including demonstrated negotiation and conflict resolution skills as well as proven ability to prepare reports on development matters.
Demonstrated ability to be an effective team member of a multi-disciplinary team.
Ability to manage work priorities efficiently and to work independently with a minimum of supervision, with a strong customer service focus.
Demonstrated ability to monitor development matters (approved or otherwise) and to take appropriate action to ensure compliance with relevant statutory requirements.
Possession of a current Class C drivers' licence or equivalent.
Desirable
Proven experience in dealing with and resolving complex development issues, complaints or enquiries.
Demonstrated ability to manage multiple development projects and teams within strict deadlines including the co-ordination of multi-disciplinary input into development projects.
Experience and competence in the collection and preparation of evidence in relevant legal proceedings.
Ability to participate in organisational change strategies, service delivery and policy reform.
Sound like the perfect job for you? Apply Now!
City of Newcastle proudly promotes the principles of Equal Employment Opportunity and fosters a culture of diversity to represent the community of our Local Government Area.
All candidates will be assessed against the selection criteria outlined in the position description. Suitable candidates may be placed on an eligibility list for future identical positions for a period of 12 months.
You must have the right to live and work in Australia to apply for this job.
To view the full position description please click here.
Application Closing Date: 15 September 2019.
Remuneration range: $81,620 to $88,625 + 9.5% Superannuation per annum for a 35 hour week + 3.5% Civil Liability Allowance.
Contact: Steven Masia - Development Engineering Team Coordinator – 02 4974 2054.