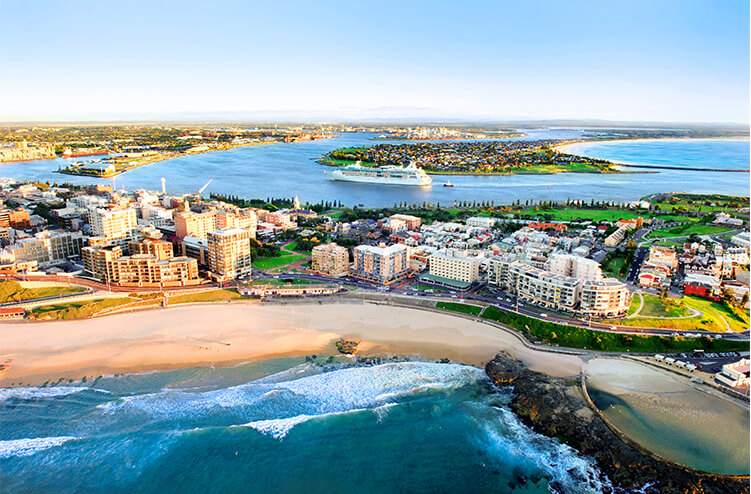 Innovation Ecosystem Facilitator
Job No: CN2062
Location: Newcastle, NSW
Be part of a team that champions Newcastle as the City of the Future.
Develop and manage strategic partnerships.
Fixed-term contract (14 months) - 35 hours per week.
Flexible working with optional 9-day fortnight.
Located 160km north of Sydney, Newcastle is New South Wales' second largest city, and offers the perfect lifestyle and career environment.
Our City is thriving and rapidly transforming. In recent years Newcastle has experienced a significant increase in development activity, with the 2017-18 Financial Year seeing building approvals top $1.2 billion.
Our City Change project involves moving our employees from our Office in the Civic precinct to 12 Stewart Avenue, Newcastle West in October 2019. This creates a great opportunity to align staff with our organisational vision, values and strategic directions, and leverage the great work the organisation is undertaking which supports cultural improvement.
City of Newcastle (CN) is seeking a creative and highly motivated Innovation Ecosystem Facilitator to lead the implementation of complex smart city innovation projects across CN and the community.
You will be part of a dynamic, interdisciplinary team that is shaping the future of the City of Newcastle. You are enthusiastic about the opportunities presented by Newcastle's growth as a smart and innovative city.
Reporting to the Smart City Coordinator, you will support the development of strategic frameworks relating to innovation ecosystem engagement, business attraction and development.
You will liaise with entrepreneurs, start-ups, SMEs, and corporate sectors to facilitate collaborative and innovative ecosystem development programs and activities.
Other key responsibilities include coordinating events and workshops relating to smart city initiatives.
At CN our people are valued and have access to a range of benefits that help balance life at work and at home. These include flexible working arrangements, professional development opportunities and health and wellbeing programs.
To be successful in this job you will have:
Tertiary qualifications and / or relevant equivalent experience in regional innovation ecosystem development or related disciplines.
Demonstrated knowledge of business and industry practices related to research and development, innovation and entrepreneurship.
High level understanding of key smart city concepts and associated models and approaches including start-up business support.
Demonstrated understanding of emerging technologies and the role of Local Government within innovation processes.
Proven ability to independently research, analyse and solve complex and dynamic problems.
Demonstrated capacity to work effectively in collaborative interdisciplinary teams.
High-level stakeholder management skills and ability to liaise and collaborate with communities, industry, and government and non-government agencies.
Effective project management experience including preparing documentation and effective reporting.
Demonstrated event planning and coordination experience.
Attention to detail and ability to manage complex workloads involving multiple concurrent projects.
Proven ability and skills in negotiation and conflict resolution.
Desirable
Effective workshop facilitation skills.
Experience in the collection, analysis and interpretation of data.
Familiarity with communications, marketing or community engagement approaches.
Sound like the perfect job for you? Apply Now!
CN proudly promotes the principles of Equal Employment Opportunity and fosters a culture of diversity to represent the community of our Local Government Area.
All candidates will be assessed against the selection criteria outlined in the position description. Suitable candidates may be placed on an eligibility list for future identical positions for a period of 12 months.
You must have the right to live and work in Australia to apply for this job.
To view the full position description please click here
Application Closing Date: 13 October 2019.
Remuneration: $86,679 + 9.5% Superannuation per annum for a 35-hour week.
For further details please contact; Nathaniel Bavinton, Smart City Coordinator, 02 4974 2878.