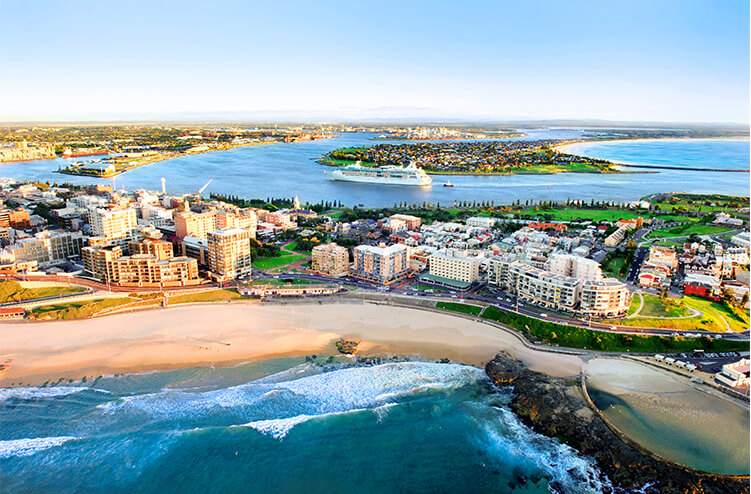 Property Officer
Job No: CN2083
Location: Newcastle, NSW
Rewarding opportunity within Local Government to build upon your extensive leasing/property management experience.
Utilise your exceptional customer service skills to deliver high quality property management services across City of Newcastle's property portfolio.
Permanent full-time role - 35 hours per week.
Flexible working arrangements available with optional 9-day fortnight.
City of Newcastle (CN) is seeking a Property Officer to support the Property Services team in delivering high quality services to internal and external customers in the areas of property management, leasing and asset management.
Reporting to the Property Coordinator – Commercial, you'll develop, maintain and execute relevant policies for the management of community properties within the community leasing portfolio and will undertake effective property management of the CN property portfolio, balancing community needs with financial, reputational, and legal implications.
You'll provide exceptional customer service managing the bookings for CN community buildings and will be responsible for regular site inspections, processing of work requests for maintenance and repairs, liaison with users and contractors, coordination of leases, and rent reviews, among other duties.
Our generous EA offers employees a range of additional benefits including:
Flexible working options including a 9-day fortnight.
Career progression opportunities.
Additional holidays each year including Show Day, Bank Holiday and a half day on the last workday before Christmas.
Long service leave after 5 years.
Paid parental leave.
Corporate fitness - $4.30 for singles, $6.70 for partner and $8.70 for families per week.
To be successful in this job you will have:
Essential
A degree or professional qualifications in a relevant field including property management, real estate, related studies or law.
Minimum 5 years' experience in leasing or property management, including preparation and management of detailed inspection and condition reports.Extensive experience in Local Government and / or community & public land administration.
Experience in the management of community and/or recreation leases, and maintaining lease/licence documentation.
Demonstrated skills in communicating and working effectively with community lessees.
Ability to brief internal Legal Officers to ensure lease & licence documentation is consistent with Legislation and CN's position.
Demonstrated knowledge of relevant property related legislation including the Crown Land Management Act 2016 and the Local Government Act 1993 (NSW).
Experience in the marketing and promotion of community properties to potential user groups.
Desirable
Experience in preparation of Council papers for granting of leases under the Local Government Act 1993 (NSW).
Relevant bookings / event management / property management / administrative qualifications and/or experience.
Demonstrated ability to provide a high level of customer service skills to internal / external customers in relation to bookings.
Demonstrated contract management experience in the areas of contract design, negotiation, formation, management, monitoring and performance management.
Financial management experience, including budgeting and reporting.
Demonstrated understanding of the Roads Act 1993 as it relates to granting of consents, leases and licences.
Understanding of the broader issues of repairs, maintenance replacement and capital works.
Sound like the perfect job for you? Apply Now!
City of Newcastle proudly promotes the principles of Equal Employment Opportunity and fosters a culture of diversity to represent the community of our Local Government Area.
All candidates will be assessed against the selection criteria outlined in the position description. Suitable candidates may be placed on an eligibility list for future identical positions for a period of 12 months.
You must have the right to live and work in Australia to apply for this job.
To view the full position description please click here.
Application Closing Date: 13 October 2019.
Remuneration: $81,620 + 9.5% Superannuation per annum for a 35 hour week.
Contact: Nick Wells, Property Services Manager, 02 4974 2887.