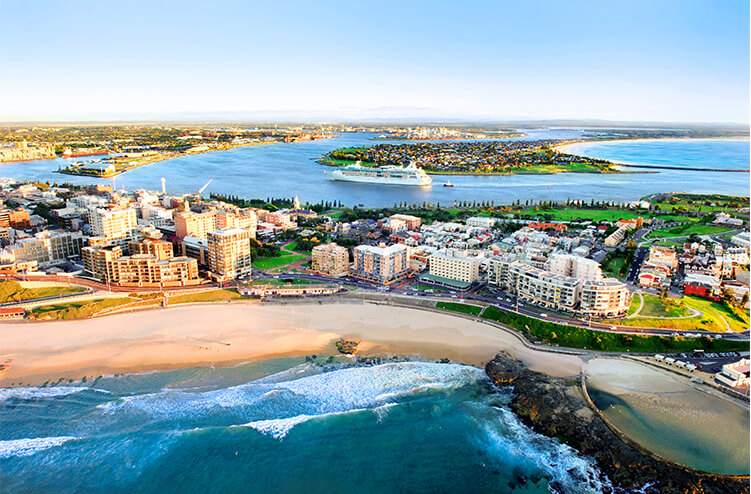 Asset Project Officers
Job No: CN2096
Location: Newcastle, NSW
Do you want to positively contribute to the development and implementation of the city's capital works?
Are you a technical expert that can provide professional advice to customers regarding our assets?
3 x Permanent full time positions – 35 hours per week
Flexible work arrangement available, including an optional 9 day fortnight
City of Newcastle (CN) currently has an attractive opportunity for 3 Asset Project Officers to undertake an exciting role within the Asset and Projects team. Our team manages Newcastle's public assets, valued at $1.7 billion! This is an exciting period of time to join us as we are going through a large period of growth, and we have lots of new roles coming to the market.
At CN we strongly encourage our employees to achieve their goals and live a happy and healthy life. If you are one of our successful candidates you will receive professional development opportunities, training, flexible working conditions (including 9-day fortnight, flexi-time or work from home) corporate fitness with access to a range of gyms for $4.20 a week and more.
As one of our Asset Project Officers, you may work in our Stormwater or Roads team and may change areas from time to time to gain more exposure. Your role will involve:
Developing and maintaining asset management systems, including data capture, data entry, analysis and reporting to meet statutory and corporate requirements
Assisting in the development and implementation of capital works and maintenance programs for assets
Developing, maintaining and implementing policies, plans, technical drawings and strategies
Providing specialist technical expertise and professional advice to internal and external customers regarding CN's assets
Investigating and resolving requests relating to CN's assets
Translating and interpreting specialist reports and applying analytical approaches and judgement
To join us as one of our next Asset Project Officers, you will have a Diploma in Engineering (or equivalent) and demonstrated knowledge and experience in an asset class such as drainage, roads, footpaths, structures or environment. You will have strong computer skills, including experience using asset management software. We are also looking for someone who has high level communication, problem solving and customer service skills. It is essential you have a driver's licence and white card.
It would be desirable if you had an understanding of the principles of Total Asset Management, local government experience, skills in civil or structural engineering design or experience in the application of risk management.
Sound like the perfect job for you? Apply Now!
City of Newcastle proudly promotes the principles of Equal Employment Opportunity and fosters a culture of diversity to represent the community of our Local Government Area.
All candidates will be assessed against the selection criteria outlined in the position description. Suitable candidates may be placed on an eligibility list for future identical positions for a period of 12 months.
You must have the right to live and work in Australia to apply for this job.
To view the full position description please click here.
Application Closing Date: Sunday 13 October 2019.
Remuneration: Salary range dependent on skills, qualifications and experience of $61,022 up to $88,966 + 9.5% Superannuation per annum for a 35 hour week.
Contact: Liz Mitchell on 02 4974 2121 or Darren Green on 02 49742611.