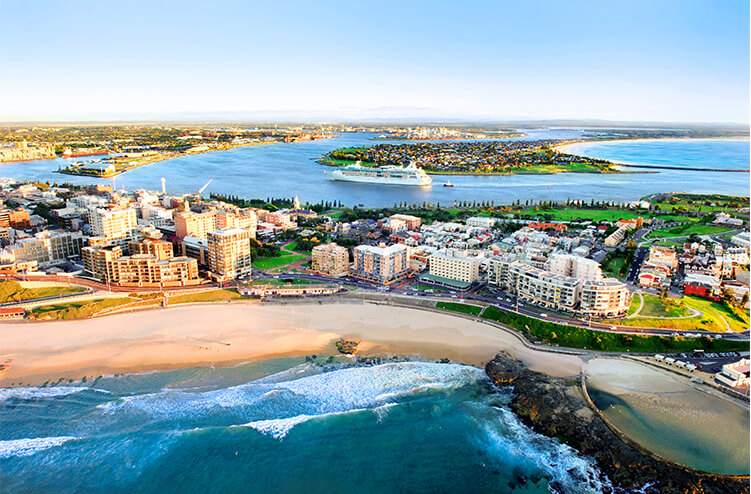 Commissionaire
Job No: CN2103
Location: Newcastle, NSW
Provide security and access control for Newcastle Venues facilities and events.
Utilise your well-developed customer service skills.
Casual employment opportunity.
Located 160km north of Sydney, Newcastle is New South Wales' second largest city, and offers the perfect lifestyle and career environment.
Our City is thriving and rapidly transforming. In recent years Newcastle has experienced a significant increase in development activity, with the 2017-18 Financial Year seeing building approvals top $1.2 billion.
City of Newcastle (CN) is currently looking for a Commissionaire to work on a casual, ad hoc basis.
Key responsibilities include providing security and access control for Newcastle Venues facilities and events; delivering high quality customer service to both internal and external stakeholders, coordinating event set up requirements, meeting and greeting customers, providing cleaning and venue presentation services; and RSA oversight.
In this role you will provide the necessary safety supervision, emergency response, and control for events for all Newcastle Venues and across all hours of operation, as required. This will include liaising with Emergency Services and CN Management, and when rostered, undertaking the role of Chief Warden, Communication Officer or Area Warden.
At CN our people are valued and have access to a range of benefits that help balance life at work and at home. These include flexible working arrangements, professional development opportunities and health and wellbeing programs.
To be successful in this job you will have:
Essential
High level Customer Service skills and experience, including communication and conflict resolution.
Knowledge of workplace WH&S requirements and ability to work as a part of a team.
Security Operations Licence 1A.1C. and Class C Drivers Licence
Experience in high quality commercial cleaning practice and demonstrable room presentation skills.
Appropriate level of physical fitness to cope with the manual handling duties of the position.
Computer software and IT network skills (e.g. Word for Windows, Excel, Email and Web browsing).
Desirable
Working knowledge of lighting, sound and audio–visual equipment and or relevant tertiary qualifications.
Relevant experience in hospitality and entertainment industry venue operations.
Ability to prepare and complete standard and short reports in respect of areas of responsibility.
Sound like the perfect job for you? Apply Now!
City of Newcastle proudly promotes the principles of Equal Employment Opportunity and fosters a culture of diversity to represent the community of our Local Government Area.
All candidates will be assessed against the selection criteria outlined in the position description. Suitable candidates may be placed on an eligibility list for future identical positions for a period of 12 months.
You must have the right to live and work in Australia to apply for this job.
To view the full position description please click here.
Application Closing Date: 27 October 2019.
Remuneration: Casual hourly rate of $37.26 + 9.5% Superannuation.
Contact: Chelsea Hunt – Coordinator Newcastle Venues – 02 4974 2352.