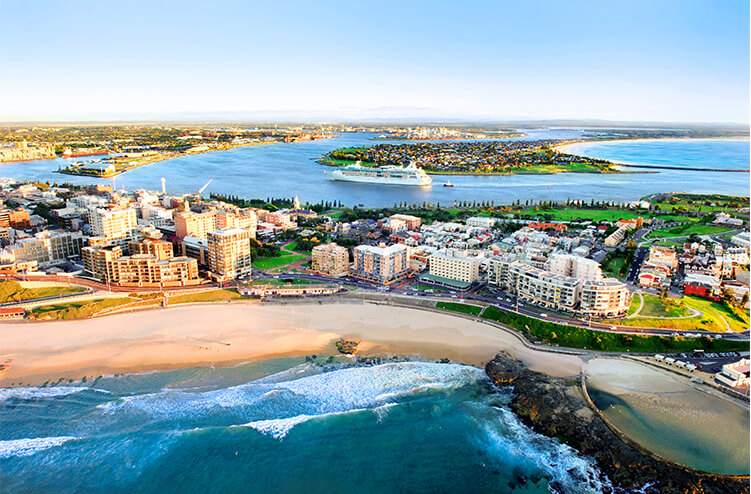 Audience Development and Visitor Services Coordinator
Job No: CN2108
Location: Newcastle, NSW
Help visual art reach a larger audience across the Newcastle community.
Exciting leadership opportunity with the Newcastle Art Gallery.
13 month fixed-term contract – 35 hours per week.
Flexible work arrangements available.
Located 160km north of Sydney, Newcastle is New South Wales' second largest city, and offers the perfect lifestyle and career environment.
Our City is thriving and rapidly transforming. In recent years Newcastle has experienced a significant increase in development activity, with the 2017-18 Financial Year seeing building approvals top $1.2 billion.
City of Newcastle (CN) is seeking a creative and passionate Audience Development and Visitor Services Coordinator to develop, coordinate and implement effective audience development programs and marketing strategies for the Newcastle Art Gallery, with the view to increase and diversify the quantity and quality of audiences and their engagement.
Utilising your proven leadership experience, you will lead the Audience Programs and Front of House staff to deliver services that respond to the needs of the community, are dynamic and innovative, of high quality and are cost effective.
Amongst other responsibilities, you will develop and coordinate complimentary and collaborative promotional activities, public relations and media communications; prepare, implement and monitor budgets, project plans and reports; and develop strong, beneficial networks in the community.
At CN our people are valued and have access to a range of benefits that help balance life at work and at home. These include flexible working arrangements, professional development opportunities and health and wellbeing programs.
To be successful in this job you will have:
Essential
Tertiary qualifications in Arts Marketing, Art Education, Museum Studies, Arts Administration or equivalent qualifications and/or experience.
Extensive experience in a public art gallery at a senior level specialising in audience development and programs with evidence of superior skills in undertaking research, planning, development, implementation and marketing of these activities.
Demonstrated experience in a leadership role including leading a diverse team of staff and volunteers in a front facing environment with a proven ability to positively contribute within a multi-disciplinary management team.
Demonstrated high level verbal and written communication skills with experience in the preparation and presentation of oral and written material on the visual arts to a diverse range of current or potential audiences and stakeholders.
Demonstrated excellent negotiation, interpersonal, time management and project management skills and the ability to determine priorities and manage competing demands.
Demonstrated experience in developing and implementing marketing strategies and activities including audience research, generating marketing collateral, publications, media liaison and experience in developing, negotiating and managing partnerships, sponsorship and grant funding.
Extensive experience in the use of Microsoft Office.
Demonstrated capacity to implement an Occupational Health & Safety System within the work environment.
Desirable
Qualifications in marketing and/or public relations.
Sound like the perfect job for you? Apply Now!
City of Newcastle proudly promotes the principles of Equal Employment Opportunity and fosters a culture of diversity to represent the community of our Local Government Area.
All candidates will be assessed against the selection criteria outlined in the position description. Suitable candidates may be placed on an eligibility list for future identical positions for a period of 12 months.
You must have the right to live and work in Australia to apply for this job.
To view the full position description please click here.
Application Closing Date: 20 October 2019.
Remuneration: $81,620.43 + 9.5% Superannuation per annum for a 35 hour week.
Contact: Geoff Frost – Operations Coordinator – 02 4974 2067.