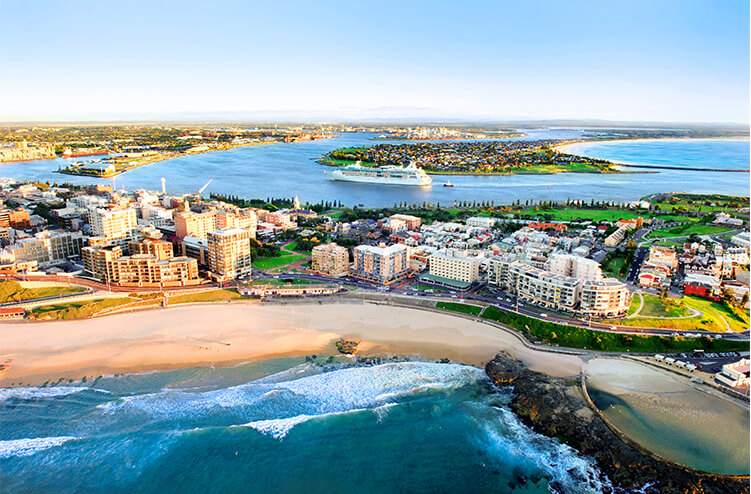 Graphic Designer
Job No: CN2147
Location: Newcastle, NSW
Opportunity to join a forward thinking and agile marketing team.
Enjoy thinking creatively to produce new ideas and concepts.
Create design solutions which have a high visual impact in a fast -paced environment.
1 x Fixed term contract for 24 months working 7 hours per week
Located 160km north of Sydney, Newcastle is New South Wales' second largest city, and offers the perfect lifestyle and career environment.
Our City is thriving and rapidly transforming. In recent years Newcastle has experienced a significant increase in development activity, with the 2017-18 Financial Year seeing building approvals top $1.2 billion.
Relocating to our brand-new office in 12 Stewart Avenue, the new environment creates a great opportunity to align staff with our organisational vision, values and strategic directions, and leverage the great work the organisation is undertaking that supports cultural improvement.
CN has an exciting opportunity for a proactive and innovative Graphic Designer to be a part of the Major Events and Corporate Affairs Team.
As Graphic Designer for the City of Newcastle (CN), you will produce creative graphic design solutions to enhance the visual presentation of CN services, facilities and projects. This includes development of corporate materials for both internal and external use that are consistent with CN brand guidelines.
You will work with stakeholders to create design solutions for a variety of facilities, services and projects including advertising, newsletters, posters, promotional products, exhibitions and displays, corporate communications and corporate identity.
This position, as part of the graphic design team, provides design advice to the broader Major Events and Corporate Affairs team on visual design, presentation and layout, and is a critical ambassador for consistency of the CN brand and style guide. You will bring up-to-date knowledge of design industry software and techniques and have a proven ability to meet time-frames.
At CN our people are valued and have access to a range of benefits that help balance life at work and at home. These include flexible working arrangements, professional development opportunities and health and well-being programs.
To be successful in this job you will have:
Degree qualifications in Graphic Design or similar and/or extensive experience in the discipline of graphic design;
Advanced technical skills in Microsoft Office and Creative Suite applications namely PhotoShop, Illustrator, InDesign and Acrobat Professional and the ability to work on a Mac platform;
Extensive experience creating effective visual communication pieces for digital and print;
Demonstrated experience in managing client relationships by gaining and sustaining the confidence of people at all levels of the organisation;
Demonstrated ability to think creatively when responding to design briefs with minimal detail.
Sound like the perfect job for you? Apply Now!
City of Newcastle proudly promotes the principles of Equal Employment Opportunity and fosters a culture of diversity to represent the community of our Local Government Area.
All candidates will be assessed against the selection criteria outlined in the position description. Suitable candidates may be placed on an eligibility list for future identical positions for a period of 12 months.
You must have the right to live and work in Australia to apply for this job.
To view the full position description please click here.
Application Closing Date: Thursday 5 December 2019.
Remuneration: $79,629 + 9.5% Superannuation per annum for a 35 hour per week (salary will be pro-rated)
Contact: - Therese Ferry - Marketing Manager - 4974 2023.