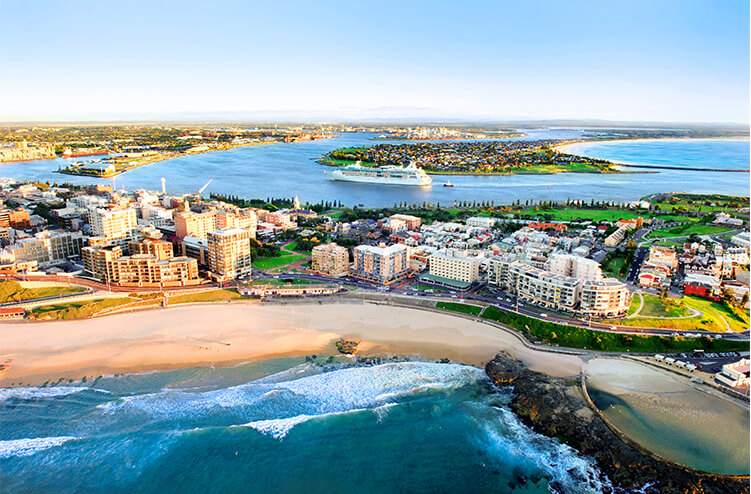 Early Childhood Educator
Job No: CN2154
Location: Newcastle, NSW
Are you an experienced Early Childhood Educator with your Certificate III in Children's Service?
Do you love providing education and creating meaningful experiences for children in an Early Education setting?
Do you get excited about positively interacting with children and watching them grow?
Temporary full-time opportunities (6-month contract and 12-month contract).
City of Newcastle (CN) has two opportunities available for experienced Early Childhood Educators with Certificate III in Children's Services to join our amazing team at our Beresfield Community Children's Education Centre.
As an Early Childhood Educator you will contribute to the design, creation and implementation of developmental programs for children as individuals. You will also assess the abilities of individual children when they are playing and observes the group dynamics to ensure that the children's daily experiences are positive so as to enhance their development.
Acting as a role model for children, modelling positive behaviour, you will offer learning experiences to engage and maintain children's interests, providing motivation for children to participate in activities, and using appropriate behaviour management strategies to provide a harmonious learning environment.
Additionally, utilising your excellent communication skills you will provide an open communication channel with parents and guardians on the learning and development of children in our care.
At CN our people are valued and have access to a range of benefits that help balance life at work and at home. These include flexible working arrangements, professional development opportunities and health and wellbeing programs.
To be successful in this job you will have:
Essential
Ability to participate in assessing the abilities and interests of children to enhance learning potential through evaluation and documentation.
Ability to implement appropriate and meaningful experiences based on children's interests.
Capacity to interact positively with children.
Use of appropriate techniques to guide children's behavior.
Capacity to use materials and equipment to enhance children's learning opportunities and interests.
Ability to participate and promote a team approach.
Ability to assess the environment to maintain safety.
Certificate III in Children's Services.
Current Working with Children Check.
Highly Desirable
Knowledge of Early Years Learning Framework (EYLF) and National Quality Standards (NQS).
First Aid Certificate.
Previous experience in a Children's Service.
Sound like the perfect job for you? Apply Now!
City of Newcastle proudly promotes the principles of Equal Employment Opportunity and fosters a culture of diversity to represent the community of our Local Government Area.
All candidates will be assessed against the selection criteria outlined in the position description. Suitable candidates may be placed on an eligibility list for future identical positions for a period of 12 months.
You must have the right to live and work in Australia to apply for this job.
To view the full position description please click here.
Application Closing Date: : 8 December 2019.
Remuneration: $56,460 + 9.5% Superannuation per annum for a 38-hour week.
Contact: Jacqueline Mills, Director - Beresfield Community Children's Education Centre, 02 4966 3150.
The NSW Child Protection (Prohibited Employment) Act 1998 makes it an offence for a person convicted of a serious sex offence, or a Registrable Person under the Child Protection (Offenders Registration) Act 2000 to apply for these positions. Relevant criminal, Working With Children and prior employment checks, including relevant disciplinary proceedings, will be conducted on recommended candidates.