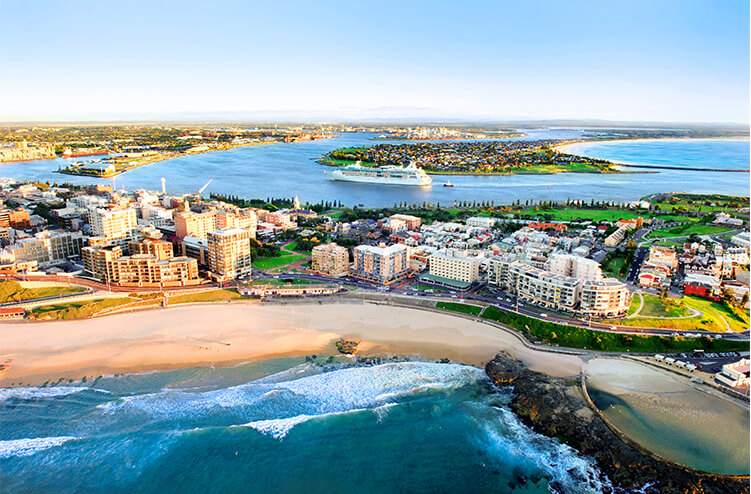 Customer Service Officer
Job No: CN2161
Location: Newcastle, NSW
Utilise your proven customer service skills in a challenging yet rewarding contact centre and face-to-face customer service role.
Share your passion for customer service in a dynamic, fast-paced environment, providing exceptional service to Newcastle's community.
Monday-Friday, 8am-5pm rotating roster.
4 x contract positions available.
Located 160km north of Sydney, Newcastle is New South Wales' second largest city, and offers the perfect lifestyle and career environment.
City of Newcastle (CN) is now seeking highly experienced, passionate customer service professionals to act as the primary point of contact for telephone and face-to-face enquiries in relation to the services that CN provides.
Responsibilities will include, but are not limited to:
Responding to and resolving a variety of enquiries from the public in a courteous, efficient, and friendly manner.
Problem-solving and finding creative solutions to issues within legislative parameters
Communicating accurate information in relation to CN policies and procedures and resolving conflict, as required.
Assessing and registering information lodged through CN applications.
Performing cashiering functions.
At CN our people are valued and have access to a range of benefits that help balance life at work and at home. These include flexible working arrangements, professional development opportunities and health and wellbeing programs.
To be successful in this job you will have:
Essential
Certificate III or above Business or Customer-related qualification and/or minimum 3 years' experience in a customer service role.
Strong communication skills.
Ability to solve problems or look for alternatives that satisfy a range of legislative and Council policies and procedures.
Sound negotiation and conflict resolution skills, with the aim of a successful outcome in a challenging environment.
In a fast-paced environment, high level organisational skills and the ability to prioritise multiple tasks with competing deadlines.
Computer literacy through accurate data entry, recording of information and searches in corporate software applications as well as skills in MS Office.
Solid experience in processing a variety of payments and end of day reconciliation.
Demonstrated ability to work independently and cooperatively in a team environment.
Highly Desirable
Knowledge of Local Government's role, functions and responsibilities.
Skills in interpreting plans, reading maps and understanding technical issues.
Sound like the perfect job for you? Apply Now!
City of Newcastle proudly promotes the principles of Equal Employment Opportunity and fosters a culture of diversity to represent the community of our Local Government Area.
All candidates will be assessed against the selection criteria outlined in the position description. Suitable candidates may be placed on an eligibility list for future identical positions for a period of 12 months.
You must have the right to live and work in Australia to apply for this job.
To view the full position description please click here.
Application Closing Date: Wednesday, 11 December 2019.
Please note, shortlisting and interviews for this vacancy may not occur until the New Year.
Remuneration: $67,404 + 9.5% Superannuation per annum for a 35-hour week.
Contact: Joanne Jaeger, Acting Operations Coordinator – Customer Contact Centre, 02 4974 2041. Jade Nicholas, Team Leader – Customer Contact Centre, 02 4974 2976.