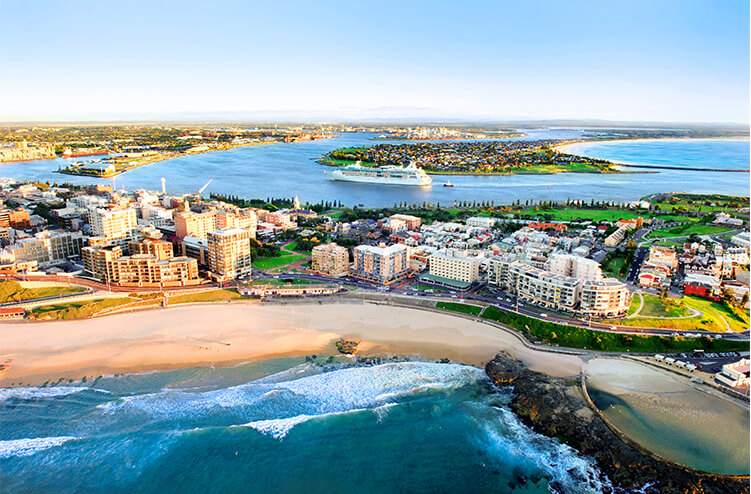 Business Support Officer
Job No: CN2197
Location: Newcastle, NSW
Opportunity to build upon your exceptional administrative and customer service skills.
Permanent part-time role for 21 hours per week.
Flexible working arrangements with optional 9-day fortnight.
Located 160km north of Sydney, Newcastle is New South Wales' second largest city, and offers the perfect lifestyle and career environment.
Our City is thriving and rapidly transforming. In recent years Newcastle has experienced a significant increase in development activity, with the 2017-18 Financial Year seeing building approvals top $1.2 billion.
Having recently relocated to our exciting new work premises at 12 Stewart Avenue, our new environment creates a great opportunity to further align our people with our organisational vision, values and strategic directions, and leverage the great work CN is already undertaking to support cultural improvement.
City of Newcastle (CN) is seeking a self-motivated and enthusiastic Business Support Officer to provide high level administrative, secretarial and corporate systems support to the Regulatory, Planning and Assessment Service Unit.
Regulatory Planning and Assessment is a multi-disciplinary unit that leads strategic planning, development assessment, regulatory and compliance processes across the Newcastle Local Government Area.
In this role you will prepare and manage day to day correspondence, emails, service requests and telephone inquiries across all functions of the Regulatory, Planning and Assessment Unit. You will also be required to actively contribute to unit continuous improvement practices, as well as participate in organisational change strategies.
At CN our people are valued and have access to a range of benefits that help balance life at work and at home. These include flexible working arrangements, professional development opportunities and health and well-being programs.
To be successful in this job you will have:
Relevant qualifications in the provision of administrative support or equivalent relevant experience.
Good understanding of planning, development, construction and regulatory processes, including a working knowledge of relevant NSW legislative and policy requirements for Local Government.
Highly developed computer literacy including Microsoft Office computing skills and the use of electronic document management systems and corporate applications.
Proven ability to provide a high level of customer service to internal / external customers.
Highly developed oral and written communication skills.
Ability to prioritise and manage multiple tasks to meet deadlines.
Ability to work as a member of a team, and to contribute to team effectiveness and development.
Willingness to participate in organisational change strategies, service delivery and policy reform.
Well-developed analytical and problem-solving
Ability to organise meetings including preparation of agendas and take minutes where required.
Demonstrated ability to work cooperatively in a team within a multi-disciplined environment and when required to work unsupervised.
Desirable
Experience in the delivery of E-services at Local or/or State Government level.
Proficiency in the use of corporate applications and data entry (ECM).
Sound like the perfect job for you? Apply Now!
City of Newcastle proudly promotes the principles of Equal Employment Opportunity and fosters a culture of diversity to represent the community of our Local Government Area.
All candidates will be assessed against the selection criteria outlined in the position description. Suitable candidates may be placed on an eligibility list for future identical positions for a period of 12 months.
You must have the right to live and work in Australia to apply for this job.
To view the full position description please click here.
Application Closing Date: Wednesday, 19 February 2020.
Remuneration: $38,950 - $42,456 + 9.5% Superannuation per annum for a 21 hour week.
Contact: Sherelle Charge, Business & Customer Improvement Section Manage, 046 686 0220.