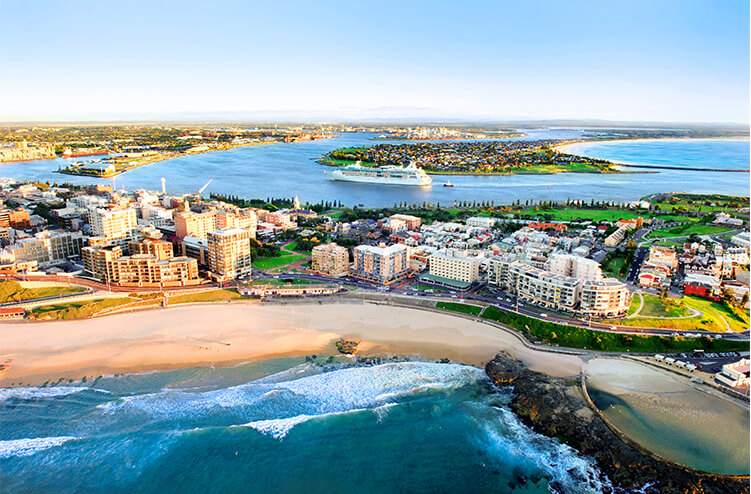 Digital Services and Innovation Specialist
Job No: CN2215
Location: Newcastle, NSW
Are you an innovative thinker who's passionate about delivering integrated online user experiences?
Do you have proven experience delivering digital service improvement projects?
Are you a champion of digital inclusion and the promotion of contemporary libraries as community services hubs?
Permanent, full-time role with flexible work arrangements on offer.
Thriving and rapidly transforming, Newcastle is New South Wales' second largest city and is located 160km north of Sydney. It offers the perfect lifestyle and career environment.
City of Newcastle (CN) is seeking a forward-thinking Digital Services and Innovation Specialist to drive the implementation of a fully supported online library service, ensuring the online user experience through our Library App and digital channels is seamless, and all services and resources are easily accessible online.
Working to provide innovative technology solutions and experiences for the community across our nine library branches, your key objectives will include supporting the digital initiatives of the City of Newcastle's Library Strategy, Smart City Strategy and the Newcastle 2030 Community Strategic Plan; taking a lead role in the planning, implementation and management of a 24/7 Virtual Library Service; developing and delivering initiatives to continually improve user experience within the Library spaces; managing the delivery of content across multiple CMS channels; and managing all aspects of the Libraries Member App.
Additionally, you'll deliver high quality front-line customer service; facilitate and promote the use of Library resources, assist with the upskilling and ongoing training of library team; and utilise your proven leadership capabilities in supervising our service delivery team.
At CN our people are valued and have access to a range of benefits that help balance life at work and at home. These include flexible working arrangements, professional development opportunities and health and wellbeing programs.
To be successful in this job you will have:
Essential
Tertiary qualifications in Web design; Library and Information Sciences; Information Technology or another relevant discipline or extensive relevant field/equivalent experience.
Extensive experience in the development and delivery of UX and UI improvement projects within digital environments.
Extensive experience in Content Management Systems, App content integration and Social Media with the ability to schedule, curate and generate content for a variety of library services across a range of digital channels.
Demonstrated ability in web-based coding and experience with open source technology integration.
Demonstrated high level verbal and written communication skills, excellent negotiation, and stakeholder engagement skills with the ability to write business documents such as project proposals and business cases.
Time management skills with the ability to determine priorities and manage projects and competing demands.
High level analytical skills with the ability to undertake reporting on a range of data and business intelligence.
Demonstrated supervisory experience within a collaborative team environment.
Current Working with Children Check.
Desirable
Experience in delivering website upgrades or discovery layer projects.
Demonstrated capacity to research, plan and implement innovative user centred solutions for the digital environment.
Experience working with a range of technology that could be leveraged to enhance customer experience.
Sound like the perfect job for you? Apply Now!
City of Newcastle proudly promotes the principles of Equal Employment Opportunity and fosters a culture of diversity to represent the community of our Local Government Area.
All candidates will be assessed against the selection criteria outlined in the position description. Suitable candidates may be placed on an eligibility list for future identical positions for a period of 12 months.
You must have the right to live and work in Australia to apply for this job.
To view the full position description please click here.
Application Closing Date: Tuesday, 7 April 2020.
Remuneration: $77,194.18 + 9.5% Superannuation for a 35-hour week.
Contact: Briana Elliott - Manager, Digital Services & Innovation - 02 4974 5321.
The NSW Child Protection (Prohibited Employment) Act 1998 makes it an offence for a person convicted of a serious sex offence, or a Registrable Person under the Child Protection (Offenders Registration) Act 2000 to apply for these positions. Relevant criminal, Working With Children and prior employment checks, including relevant disciplinary proceedings, will be conducted on recommended candidates.