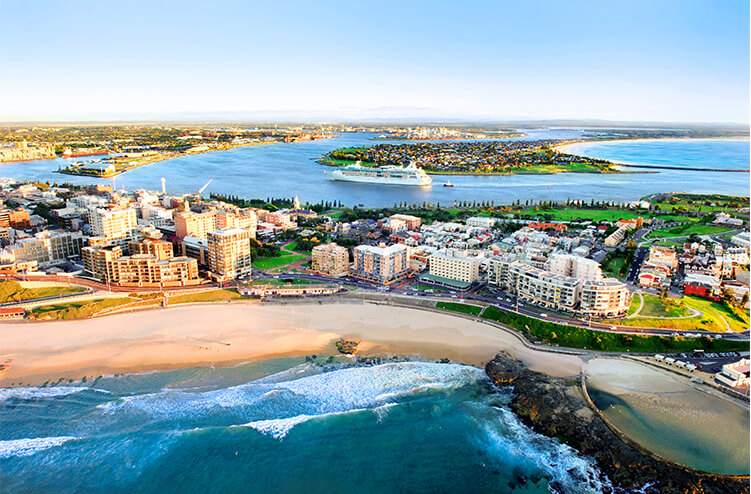 Contracts Officer
Job No: CN2217
Location: Newcastle, NSW
Leverage your commercial acumen to drive improvements in our procurement process.
Permanent full-time role – 35 hours per week.
Flexible work arrangements available, including a 9-day fortnight.
City of Newcastle (CN) is now seeking an experienced, commercially minded Contracts Officer to join our Legal team, supporting staff and elected officials towards good governance, legislative compliance and risk management.
In this role you'll provide advice and assistance in relation to tendering, procurement and managing contracts, ensuring we meet our relevant legislative obligations and are effectively managing our commercial risk exposure.
As the successful candidate, one of your key objectives will be driving improvements in the probity and governance of CN's procurement. The aim being to deliver higher legislative compliance, better value from procurement decision-making and improved performance from contract reporting and systems.
At CN our people are valued and have access to a range of benefits that help balance life at work and at home. These include flexible working arrangements, professional development opportunities and health and well-being programs.
The essentials you'll need:
Tertiary qualifications in business, law, engineering, procurement or other related field and/or equivalent training or experience.
Demonstrated knowledge and experience in the drafting of contract specifications, consultant briefs or service level agreements.
Demonstrated knowledge of contract law and its application to specific contracts and agreements.
Experience of tendering, procurement or contracts management with sound understanding of contracting and the tendering processes and evaluation.
Excellent interpersonal, written and verbal communication skills with a customer service focus and the ability to liaise and negotiate effectively with a diverse range of stakeholders and build strong and positive working relationships.
High-level computer literacy skills in the use of Microsoft applications including Word and Excel.
Demonstrated experience in research and analysis and identifying trends to support the development of project documentation, informed decision-making and planning.
Well-developed organisational skills including the ability to multi-task, meet deadlines and prioritise workload.
Ability to work effectively in a dynamic team both independently and as part of a team, displaying initiative, flexibility and problem-solving skills.
Other valuable skills you may have:
Knowledge of WHS, insurance and risk requirements relating to contracts.
Comprehensive knowledge of the NSW Local Government Act & Regulation in relation to tendering requirements. As well as, other legislation relevant to contracts (eg. NSW Security of Payments
Sound like the perfect job for you? Apply Now!
City of Newcastle proudly promotes the principles of Equal Employment Opportunity and fosters a culture of diversity to represent the community of our Local Government Area.
All candidates will be assessed against the selection criteria outlined in the position description. Suitable candidates may be placed on an eligibility list for future identical positions for a period of 12 months.
You must have the right to live and work in Australia to apply for this job.
To view the full position description please click here.
Application Closing Date: Sunday, 20 September 2020.
Remuneration:$100,241+ 9.5% Superannuation per annum for a 35-hour week.
Contact: Iain Challis – Contracts Coordinator – 02 4974 2437.