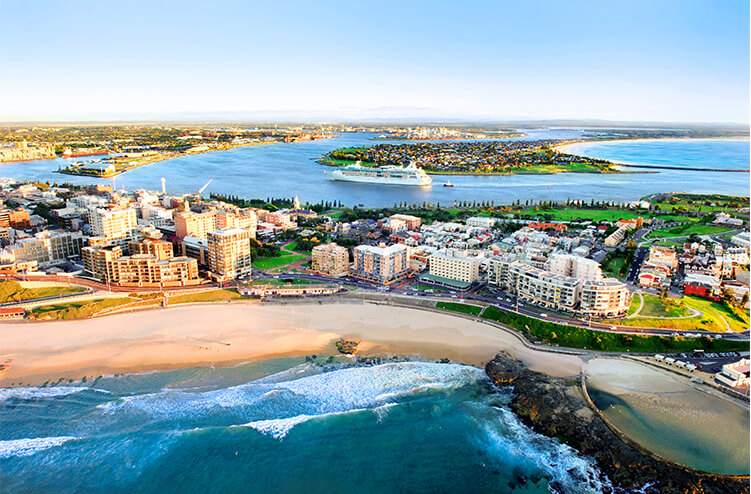 Insurance Officer
Job No: CN2224
Location: Newcastle
Bring your strong experience in insurance claims handling to this role.
Permanent full-time role (35 hours per week).
Flexible work arrangements available, including flexitime and a 9-day fortnight.
Thriving and rapidly transforming, Newcastle is New South Wales' second largest city and is located 160km north of Sydney. It offers the perfect lifestyle and career environment.
City of Newcastle (CN) has a fantastic opportunity for an Insurance officer to join our Risk and Insurance team.
As an Insurance Officer, you will provide day-to-day claims management of all insurance related matters in an efficient and timely manner. You will provide accurate advice, manage insurance projects and work with CN Service Units to gather information to process and investigate claims.
You will contribute to the planning and development of the insurance function and CN's Risk Management program whilst providing a high level of administration for all insurance matters.
At CN our people are valued and have access to a range of benefits that help balance life at work and at home. These include flexible working arrangements, professional development opportunities and health and well-being programs.
To be successful in this job you will have:
Strong experience in insurance claims handling.
Ability to operate within a team environment and ability to manage conflicting demands.
Experience in planning, prioritising, and carrying out work with minimum supervision and control, in line with predetermined timeframes / goals.
Excellent communication and interpersonal skills demonstrated by abilities in consultation, negotiation, conflict resolution and influencing skills at all levels, and the capacity to develop and manage effective relationships with all stakeholders and all levels of staff.
Well-developed customer service skills and the ability to operate within an emotional and sensitive environment.
Ability to maintain confidentiality in a highly sensitive environment.
Desirable
Advanced keyboard and computer skills and knowledge of Microsoft Office including word processing, data entry and spreadsheet applications.
Understanding of Insurance law and precedent court cases as they impact on local government.
Current Class C Driver's License.
Tertiary qualifications in Insurance-related field.
Understanding of general risk management philosophies as they relate to a local government environment.
Sound like the perfect job for you? Apply Now
City of Newcastle proudly promotes the principles of Equal Employment Opportunity and fosters a culture of diversity to represent the community of our Local Government Area.
All candidates will be assessed against the selection criteria outlined in the position description. Suitable candidates may be placed on an eligibility list for future identical positions for a period of 12 months.
You must have the right to live and work in Australia to apply for this job.
To view the full position description please click here.
Application Closing Date: Friday, 3 April 2020.
Remuneration: $73,284 + 9.5% Super per annum for a 35-hour week.
Contact: Grant Hillyard, Risk Management Coordinator, 02 4974 2266.