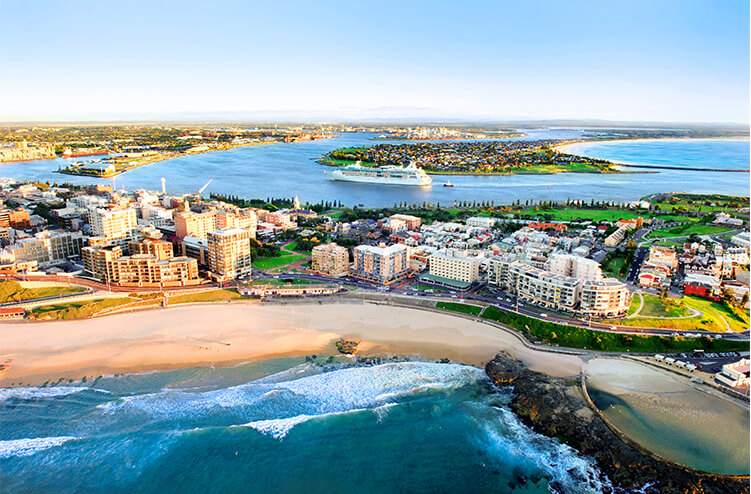 Project Manager – Waste Services
Job No: CN2244
Location: Newcastle
Rewarding opportunity to deliver environmental improvement projects, supporting CN's strategic and sustainability objectives.
Two-year contract - 35 hours per week.
Professional development opportunities on offer.
Flexible work arrangements available, including flexitime and a 9-day fortnight.
Thriving and rapidly transforming, Newcastle is New South Wales' second largest city and is located 160km north of Sydney. It offers the perfect lifestyle and career environment.
City of Newcastle (CN) is now seeking a forward-thinking Project Manager to play an integral role in our Waste Services team. The team's performance-based culture, with a focus on continuous improvement as well as customer service and responsiveness, supports these objectives.
In this role you'll be responsible for delivering a program of previously identified environmental compliance and improvement projects. Working within CN's Project Management Framework, you'll collaborate with the Environmental Management and Operations teams within our Waste Services team to achieve desired outcomes.
Drawing on your proven leadership expertise and experience with specialised environmental projects that may be regulatory in nature, you will develop innovative solutions for successful project delivery, managing a program of projects from inception through to completion with appropriate focus on environmental, technical and commercial considerations.
At CN our people are valued and have access to a range of benefits that help balance life at work and at home. These include flexible working arrangements, professional development opportunities and health and wellbeing programs.
The essentials you'll need:
Degree level qualifications in Project Management, Construction Management, Engineering, Building Science, Environmental Science/Engineering or a related technical discipline.
Extensive demonstrated experience in all aspects of project management including risk management, consultant management and contract management in a position accountable for the timely and cost-effective delivery of outcomes for a program of critical minor projects, in a timely manner requiring coordination of input from several professional disciplines and / or expert sources.
A high level of experience and competence in scoping and interpreting detailed specialised environmental investigations.
Demonstrated competencies in risk assessment, design development, cost estimating, producing technical specifications and contract documentation, contract administration and of WHS systems.
Ability to take responsibility for the implementation of projects which may have significant legal penalties if not delivered on time, or may as a program be complex or political in nature.
Ability to use computer applications relevant to project management activities (e.g. Microsoft Project, Excel).
High level of written and oral communication skills, including the ability to produce clear, concise business cases and reports.
Ability to interact with all levels of staff and utilise influence and negotiation skills to achieve desired outcome.
Class C Driver's Licence and White Card.
Other valuable skills you may have:
Working knowledge of the tendering regulations within the Local Government Act, including a thorough understanding of probity requirements relating to procurement and disposal projects.
Working knowledge of development approval processes, EP&A Act, Heritage Act, heritage conservation issues and the Building Code of Australia.
Knowledge of waste and environmental science related projects and asset management principles and techniques.
Sound like the perfect job for you? Apply Now!
CN proudly promotes the principles of Equal Employment Opportunity and fosters a culture of diversity to represent the community of our Local Government Area.
All candidates will be assessed against the selection criteria outlined in the position description. Suitable candidates may be placed on an eligibility list for future identical positions for a period of 12 months.
You must have the right to live and work in Australia to apply for this job.
To view the full position description please click here.
Application Closing Date: Sunday, 24 May 2020.
Remuneration: $98,760.44 + 9.5% Superannuation per annum for a 35-hour week.
Contact: Patrick Arnold – Strategy and Systems Program Manager – 02 4974 2498.