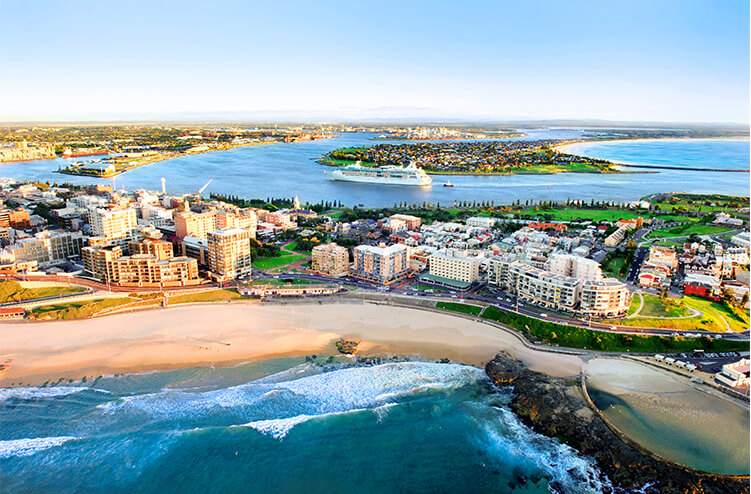 City Activation Officer (Internal ONLY)
Job No: CN2272
Location: Newcastle
Be part of a team that drives innovation and community wellbeing.
Be the driver of initiatives to increase our value proposition.
Permanent full-time role for 35 hours per week.
Flexible working with optional 9-day fortnight.
City of Newcastle (CN) has an exciting new opportunity for an experienced and creative City Activation Officer to join our Community, Strategy and Innovation team.
The City Activation Officer (CAO) role forms part of the city economy portfolio. The role is responsible for developing and delivering projects and initiatives that contribute to the sustainable growth and activation of the City and night-time economy in Newcastle.
This includes responsibility for projects within the Newcastle After Dark Night-time Economy Strategy and the Live Music Strategy, as well as the broad strategic development of place activation initiatives supporting Newcastle as a liveable city.
The essentials you'll need:
Relevant tertiary qualifications and/or extensive work experience in economic development, night-time economy business development or related field.
Demonstrated experience in the delivery of complex place or precinct projects including knowledge of business environments.
Contemporary industry knowledge and demonstrated experience in the development and implementation of place activation and product development initiatives.
Sound understanding of the economic and policy challenges facing the creative economy sector.
Highly developed strategic analysis and policy development skills coupled with the ability to apply these in a multi-disciplinary environment within complex legislative environments.
Demonstrated ability to independently research, analyse, and solve complex and dynamic problems.
Solid project management experience with the ability to coordinate and manage multiple projects throughout a lifecycle from conception and deployment to completion and evaluation.
Highly developed written and verbal skills with a particular emphasis on the capacity to communicate complex strategic concepts to wide range of audiences.
Proven ability and skills in stakeholder engagement and management, including negotiation and conflict resolution.
Demonstrated experience in identifying, applying for, managing and acquittal of grants.
Other valuable skills you may have:
Previous experience and familiarity with legislative and planning frameworks influencing the local government environment.
Effective consultation design and workshop facilitation skills including capacity to prepare and deliver high-quality public presentations.
An ability to attend meetings outside regular office hours.
Sound like the perfect job for you? Apply Now!
City of Newcastle proudly promotes the principles of Equal Employment Opportunity and fosters a culture of diversity to represent the community of our Local Government Area.
All candidates will be assessed against the selection criteria outlined in the position description. Suitable candidates may be placed on an eligibility list for future identical positions for a period of 12 months.
You must have the right to live and work in Australia to apply for this job.
To view the full position description please click here.
Application Closing Date: Sunday, 5 July 2020.
Remuneration: $98,760 + 9.5% Superannuation per annum for a 35 hour week.
Contact: Ashlee Abbott, Manager Community, Strategy and Innovation, 02 49741310.