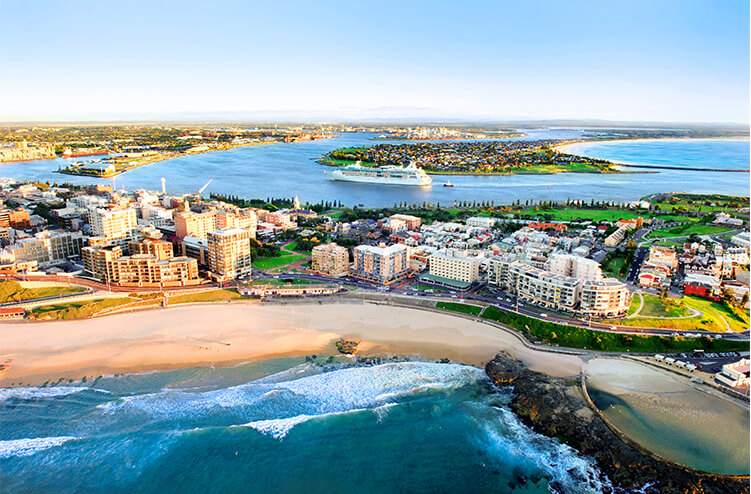 Graduate Engineer
Job No: CN2312
Location: Newcastle
CN is currently seeking a Graduate Engineer for a fixed-term, four-year contract.
Have you recently completed a Bachelor of Engineering (Civil)?
Do you want to kick start your career learning how to perform projects and activities aimed at transforming the City of Newcastle into a smart, liveable and sustainable city?
Are you looking for a supportive environment to apply your recently completed studies at work?
Are you a great communicator who enjoys collaborating with others to achieve exceptional outcomes and are open to continued learning opportunities both on the job and in other forums?
Flexible work arrangements available, including (but not limited to) a 9-day fortnight - does this appeal to you?
Thriving and rapidly transforming, Newcastle is New South Wales' second largest city and is located 160km north of Sydney. It offers the perfect lifestyle and career environment.
As a Graduate you will be contracted to CN for 4 years, will work a 35 hour week and as part of the position rotate through various sections of our Assets & Projects and Civil Construction & Maintenance teams to gain exposure to and an understanding of different aspects of the role of a Civil Engineer.
You will be supported by a network of people including your Coordinator, Learning and Development Advisor, your workplace mentor and your cohort of fellow undergraduates and graduates across CN.
At CN our people are valued and have access to a range of benefits that help balance life at work and at home. These include flexible working arrangements, professional development opportunities and health and wellbeing programs.
The essentials you'll need:
Bachelor of Engineering (Civil, Structural, Environmental) and eligibility for admission into the Institution of Engineers Australia.
Knowledge and understanding of the Work Health and Safety (WHS) management practices, processes and requirements.
Demonstrated high level of written, verbal and interpersonal communication skills Job Specific skills, knowledge and qualities
Ability to think analytically to solve complex problems and convert theoretical knowledge into practical solutions.
Demonstrated customer service and teamwork skills with the ability to build effective working relationships across CN and with external service providers as required.
Excellent organisational skills with the ability to apply a high level of knowledge and skills to achieve results in line with department goals.
Strong computer skills, including Microsoft Office (Word and Excel).
Willingness to work at any location within Newcastle's local government area, both office and field based, subject to organisational requirements.
Possession of a current "C" Class Driver's Licence.
Possession of a White Card or willingness to obtain before commencement.
Other valuable skills you may have:
Design or modelling software skills ie. Microstation, CivilCAD, 12D, DRAINS, GIS/ESRI or similar.
Experience with survey equipment.
Asset management, construction and/or project management experience.
Sound like the perfect job for you? Apply Now!
City of Newcastle proudly promotes the principles of Equal Employment Opportunity and fosters a culture of diversity to represent the community of our Local Government Area.
All candidates will be assessed against the selection criteria outlined in the position description. Suitable candidates may be placed on an eligibility list for future identical positions for a period of 12 months.
You must have the right to live and work in Australia to apply for this job.
To view the full position description please click here.
Application Closing Date: Sunday, 4 October 2020.
Remuneration: First Grad Year starting point of $73,650.97 + 9.5% Superannuation per annum for a 35-hour a week. Please note, base salary increases annually based on successful progression of studies and satisfactory work performance.
Contact: Darren Green, Assets Coordinator – Roads, 02 4974 2611.