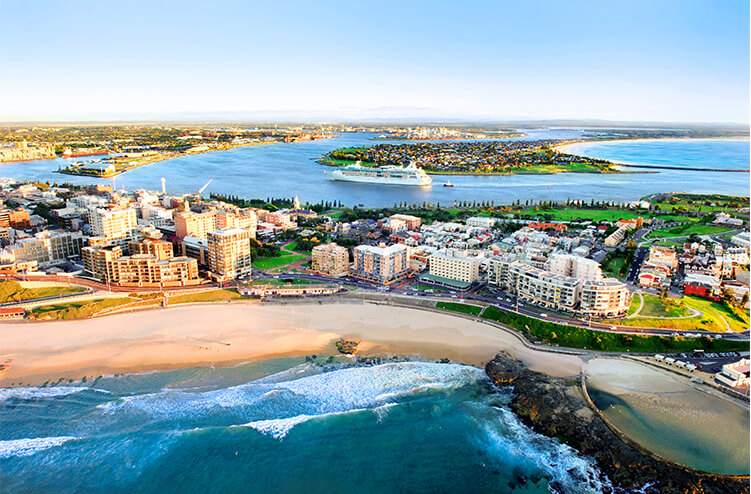 Community Planner
Job No: CN2061
Location: Newcastle, NSW
Design and deliver community strategies and plans.
Strong analytical mind-set that contributes to multi-disciplinary projects.
Fixed Term Contract – 12 months.
Flexible working with optional 9-day fortnight.
Located 160km north of Sydney, Newcastle is New South Wales' second largest city, and offers the perfect lifestyle and career environment.
Our City is thriving and rapidly transforming. In recent years Newcastle has experienced a significant increase in development activity, with the 2017-18 Financial Year seeing building approvals top $1.2 billion.
Our City Change project involves moving our employees from our Office in the Civic precinct to 12 Stewart Avenue, Newcastle West in October 2019. This creates a great opportunity to align staff with our organisational vision, values and strategic directions, and leverage the great work the organisation is undertaking which supports cultural improvement.
City of Newcastle (CN) is looking for an experienced Community Planner to join our dynamic Corporate and Community Planning team.
This position will contribute to the development, implementation, monitoring and review of community strategies, policies and plans. You will also ensure that community planning strategies and actions achieve a high level of commitment from internal and external stakeholders and are effectively translated into implementation across the organisation.
To be successful in this job you will have:
Essential
Bachelor's degree in Community/Social Planning, Social Science, Human Geography, Public Policy or Urban Planning and/or demonstrated capability through past employment experience.
Knowledge of community planning processes and policy development.
Ability to self-motivate and work independently, as well as, part of a team.
Good written and oral communication skills, including clear and concise written reports, to contribute at meetings and deliver presentations to a variety of audiences.
Research and analytical skills relating to community policy, planning and development.
Willingness to attend, organise and participate in community engagement processes.
Strong interpersonal skills and the ability to relate to a variety of people.
Ability to set priorities, organise tasks and meet deadlines
Any other accountabilities or duties as directed by Supervisor / Manager which are within the employee's skill, competence and training.
Be willing and able to work in a dynamic environment with the flexibility to work outside regular business hours.
Class C Driver's Licence.
Desirable
Previous experience in the local government environment.
Ongoing and/or further studies related to community development, community planning, urban environments and local government (or willingness to undertake).
Sound like the perfect job for you? Apply Now!
City of Newcastle proudly promotes the principles of Equal Employment Opportunity and fosters a culture of diversity to represent the community of our Local Government Area.
All candidates will be assessed against the selection criteria outlined in the position description. Suitable candidates may be placed on an eligibility list for future identical positions for a period of 12 months.
You must have the right to live and work in Australia to apply for this job.
To view the full position description please click here.
Application Closing Date: 29 September 2019.
Remuneration: $86,678 + 9.5% Superannuation per annum for a 35/38 hour week.
Contact: Ashlee Abbott, Manager Corporate and Community Planning, 02 4974 1310.