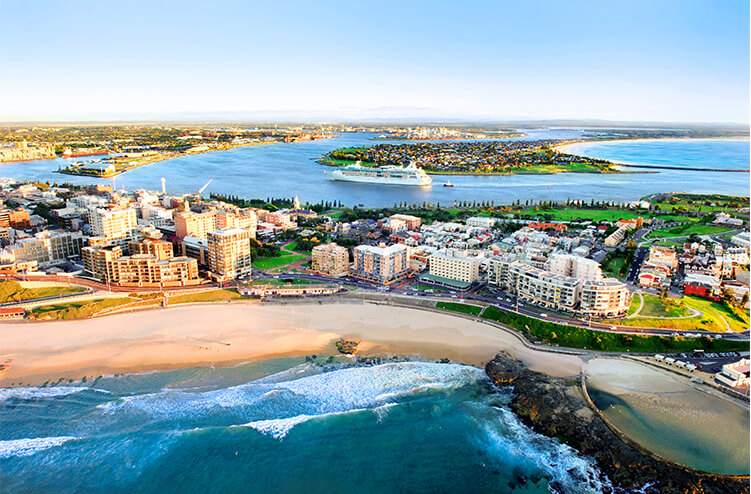 Tree Worker
Job No: CN2088
Location: Newcastle, NSW
Are you passionate about Arboriculture and looking to further develop your skills in the Tree industry?
Do you enjoy working cooperatively as part of a productive team?
Flexible working arrangements available with optional 9-day fortnight.
Permanent full-time opportunity – 38 hours per week.
City of Newcastle (CN) is seeking a passionate Tree Worker to contribute to the efficient and effective planting, maintenance and other associated works of trees and shrubs on CN land.
Working as part of a positive and productive team, you'll use correct tree planting, pruning and removal techniques to satisfactorily complete allocated works within nominated timeframes to achieve the required standard and quality of work.
Our generous EA offers employees a range of additional benefits including:
Flexible working options including a 9-day fortnight.
Career progression opportunities.
Additional holidays each year including Show Day, Bank Holiday and a half day on the last workday before Christmas.
Long service leave after 5 years.
Paid parental leave.
Corporate fitness - $4.30 for singles, $6.70 for partner and $8.70 for families per week.
To be successful in this job you will have previous experience in the Tree industry and a Certificate II in Arboriculture, or current enrolment. Your previous experience will have involved all aspects of tree works, including operating and maintaining plant and equipment such as chainsaws, pole saws and woodchippers and applying tree works in line with Australian standards. You will be a motivated employee, who is able to follow the instructions of a supervisor and carry out works with minimal supervision, to a high standard.
You will also have the following:
MR Driver's Licence.
White Card.
Traffic Controller and Implement Traffic Control Plans Tickets (or willingness and ability to obtain).
Elevated Work Platform – NSW WorkCover Certificate for boom over 11m (or willingness and ability to obtain).
Safe Work Near Powerlines (or willingness and ability to obtain).
Sound like the perfect job for you? Apply Now!
City of Newcastle proudly promotes the principles of Equal Employment Opportunity and fosters a culture of diversity to represent the community of our Local Government Area.
All candidates will be assessed against the selection criteria outlined in the position description. Suitable candidates may be placed on an eligibility list for future identical positions for a period of 12 months.
You must have the right to live and work in Australia to apply for this job.
To view the full position description please click here.
Application Closing Date: Sunday 13 October 2019.
Remuneration: $59,123 + 9.5% Superannuation per annum for a 38 hour week.
Contact: Tahn Woolmer, Acting City Greening Services Manager, 02 4974 6172.