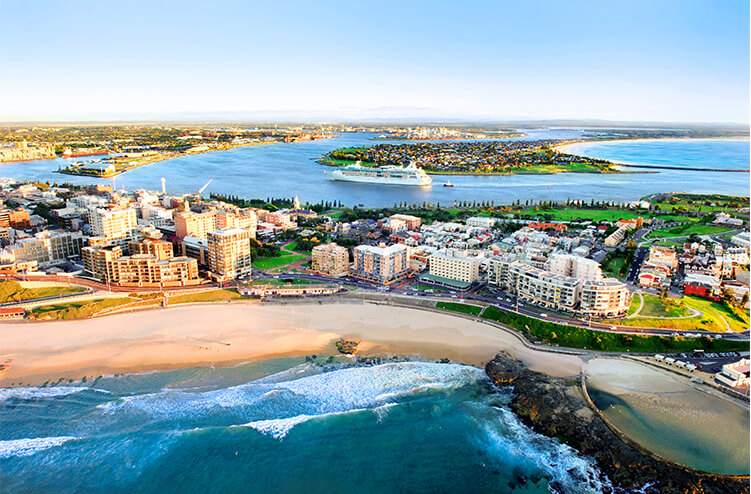 Administration Officer – Open Space Operations
Job No: CN2423
Location: Newcastle
Provide essential administrative support to the Parks & Recreation Open Space Operations team.
Permanent, full-time role – 35 hours per week.
Flexible work arrangements available, including flexitime and a 9-day fortnight.
Thriving and rapidly transforming, Newcastle is New South Wales' second largest city and is located 160km north of Sydney. It offers the perfect lifestyle and career environment.
City of Newcastle (CN) is seeking an experienced Administration Officer to join our Parks and Recreation team, supporting the wellbeing of the community through the provision of places and spaces for active and passive recreation and protection of the natural environment.
In this varied and rewarding role, you'll draw upon your administration experience to support the Open Spaces Operations Manager, Coordinators, and broader team with day to day administrative duties, ensuring the delivery of coordinated and efficient Open Space services across the City.
To excel in this role, you'll have strong customer service and communication skills and will enjoy working in a fast-paced environment with the ability to work under pressure and effectively manage and prioritise a diverse range of tasks independently.
Key responsibilities will include, but are not limited to, providing professional and effective customer service to both internal and external stakeholders; coordinating and distributing customer requests; providing support for the team on corporate processes and procedures including performance development plans, staff competencies, leave register, WHS etc; supporting staff with technology, coordinating the purchase of equipment and PPE; and working collaboratively with the Sports Liaison team to assist in the smooth delivery and coordination of sporting assets.
At CN our people are valued and have access to a range of benefits that help balance life at work and at home. These include flexible working arrangements, professional development opportunities and health and wellbeing programs.
The essentials you'll need:
Relevant business qualifications, and/or an equivalent level of professional competence and experience in office management, business administration or related discipline.
Extensive experience in the provision of high level customer service to both internal and external customers including well developed interpersonal and problem solving skills.
Proven ability to exercise initiative and judgment, work collaboratively, work unsupervised and to maintain confidentiality.
Skills and experience in areas such as WHS, stores and equipment, HR processes.
Demonstrated ability to initiate and prioritise work without supervision, including high level organisational and record keeping skills.
High level communication skills to effectively write and prepare correspondence including minute taking, while ensuring accuracy and compliance.
Proven experience working in a diverse and complex organisation.
Advanced computer literacy skills including Microsoft Office Suite and corporate information systems.
Class C Drivers Licence.
Other valuable skills you may have:
Experience in corporate or facility booking systems.
Proven experience working within the parks and recreation industry.
Be a team player.
Sound like the perfect job for you? Apply Now!
City of Newcastle proudly promotes the principles of Equal Employment Opportunity and fosters a culture of diversity to represent the community of our Local Government Area.
All candidates will be assessed against the selection criteria outlined in the position description. Suitable candidates may be placed on an eligibility list for future identical positions for a period of 12 months.
You must have the right to live and work in Australia to apply for this job.
To view the full position description please click here.
Application Closing Date: Tuesday, 23 February 2021.
Remuneration: $71,254.64 + 9.5% Superannuation per annum for a 35-hour week.
Contact: Steven Crompton – Open Spaces Operations Manager – 02 4974 6030.