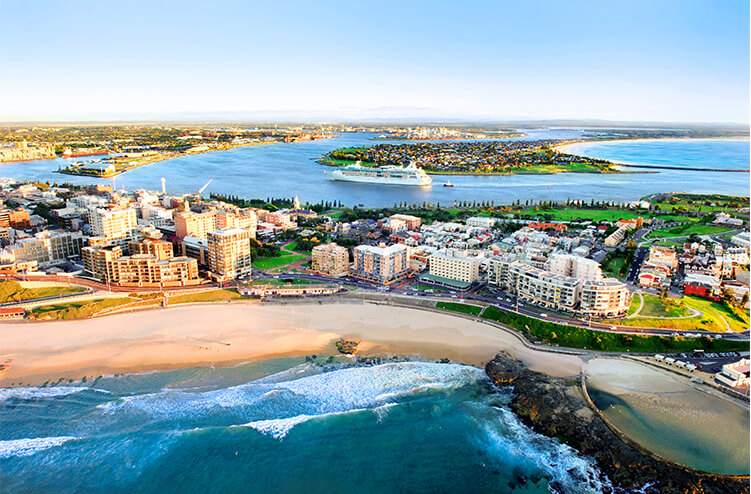 Development Assessment Section Manager
Job No: CN2427
Location: Newcastle
Dynamic leadership skills to lead development assessment teams.
Permanent Full-time - 35 hours per week.
Flexible working with optional 9-day fortnight.
This is an exciting time to join the City of Newcastle (CN) with your exceptional leadership expertise and significant experience with development applications.
This position is pivotal to the Regulatory, Planning and Assessment's (RPA) leadership team and will play an active role in the management of the Service Unit as a whole. The position will play a key role with planning for the future of our City and promote Council's vision of being a Smart City and a Smart Organisation.
Your professionalism will promote CN's reputation as a competent, efficient and courteous service provider, consistently delivering high quality development outcomes while maintaining a strong customer service focus.
You will actively participate in organisation change initiatives and have proven experience in leading people through change. You will be a dynamic leader who delivers outcomes and drives a customer focus in a proactive manner.
At CN our people are valued and have access to a range of benefits that help balance life at work and at home. These include flexible working arrangements, professional development opportunities and health and wellbeing programs.
The essentials you'll need:
Tertiary qualifications in Planning, Urban Design, Engineering or related qualification and/or demonstrated capability through past employment experience.
Demonstrated detailed knowledge and expertise in the interpretations of relevant legislation including the Local Government Act 1993, Environmental Planning & Assessment Act 1979 and other relevant local government regulations and legislation.
Proven leadership skills with the ability to motivate staff to deliver outcomes and provide quality service within identified timelines, budgetary and legislative provisions or guidelines.
Proven ability to monitor and analyse business practices to improve performance and deliver systems, processes and practices that drive high quality customer service outcomes.
Demonstrated high level communication skills both verbal and written including capacity to interact with all levels of staff and the public while maintaining effective customer service and relationship management.
Significant experience in managing development and building applications in a large complex organisation.
Strong negotiation and conflict resolution skills involving internal and external stakeholders.
Current Class C drivers' licence.
Other valuable skills you may have:
A good understanding of the political environment especially in local government, and experience in handling sensitive issues.
Knowledge of CN planning environment, or a locality seeking to manage planning issues similar to CN.
Postgraduate qualifications in a government related and/or leadership management discipline.
Experience and competence with the coordination and management of development and building legal proceedings.
Sound like the perfect job for you? Apply Now!
City of Newcastle proudly promotes the principles of Equal Employment Opportunity and fosters a culture of diversity to represent the community of our Local Government Area.
All candidates will be assessed against the selection criteria outlined in the position description. Suitable candidates may be placed on an eligibility list for future identical positions for a period of 12 months.
You must have the right to live and work in Australia to apply for this job.
To view the full position description please click here.
Application Closing Date: Sunday, 7 March 2021.
Contact: Michelle Bisson, Manager Regulatory Planning & Assessment, 04974 2793.