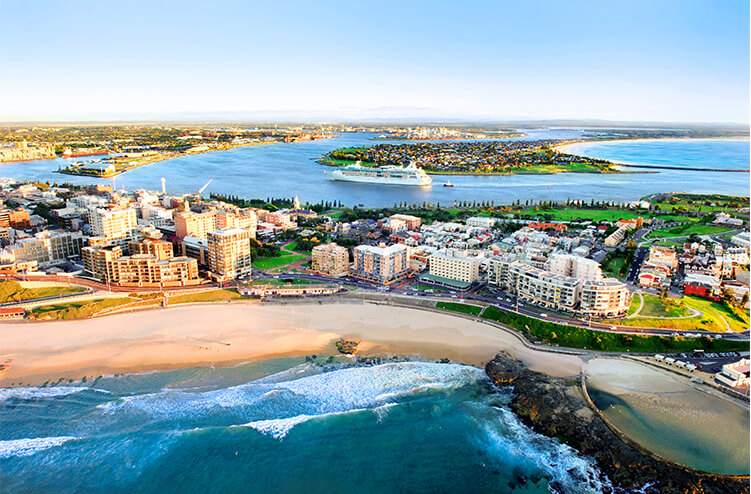 Solutions Architect
Job No: CN2434
Location: Newcastle
Exciting opportunity to design cutting edge ICT solutions align with CN's architectural principles and deliver strategic objectives.
Fixed Term Contract for 24 months working 35 hours per week.
Flexible working with optional 9-day fortnight.
City of Newcastle (CN) is looking for a mid-level Solutions Architect to define and design technology solutions to assist CN in meeting our strategic vision.
What's the focus?
Reporting into the Strategy & Architecture Chapter Lead, this role will form an integral part of the IT service unit, mapping all business and technical requirements with the enterprise architecture vision. You will document and present the end-to-end solution to the Architecture Review Board for endorsement and collaborate with a team of Solution Architects to ensure architectural alignment across all business units.
You will demonstrate effective solution-based methods that best fit the environment, considering how all parts of the business work together including processes application architecture and cross-functionally.
What's it like working at CN?
We are focused on making a real difference in our community and achieving our vision of creating a smart, liveable and sustainable global city. We are proud to deliver services valued by our community. People come first at CN, which means providing employees with meaningful work and capacity for work life balance. As a large local organisation, CN offers opportunity to develop in your current role, grow into future opportunities and reach your full potential.
At CN our people are valued and have access to a range of benefits that help balance life at work and at home. These include flexible working arrangements, professional development opportunities and health and wellbeing programs.
Interested to know more?
Find out more about your potential new career here.
CN proudly promotes the principles of Equal Employment Opportunity and fosters a culture of diversity to represent the community of our Local Government Area.
All candidates will be assessed against the selection criteria outlined in the position description. Suitable candidates may be placed on an eligibility list for future identical positions for a period of 12 months.
You must have the right to live and work in Australia to apply for this job.
Application Closing Date: 9 April 2021.
Remuneration range: $115,522 + 9.5% Superannuation per annum for a 35-hour week.
Contact: Shiv Sahgal- Strategy & Architecture Chapter Lead- 02 4974 2712.
At CN we understand the skills and attributes veterans can bring to our organisation and highly encourage veterans to apply for suitable roles.