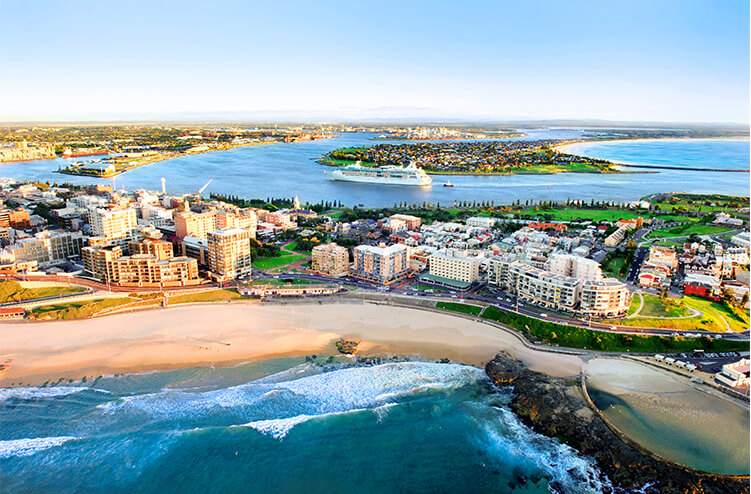 Plant Operator and HR Driver – Waste Services
Job No: CN2438
Location: Newcastle
Are you looking to build upon your Plant Operation and HR driving experience?
2 x permanent full-time role – 38 hours per week.
Flexible work arrangements available.
Thriving and rapidly transforming, Newcastle is New South Wales' second largest city and is located 160km north of Sydney. It offers the perfect lifestyle and career environment.
City of Newcastle (CN) is now seeking a two dedicated and reliable Operators/Drivers with HR licenses to join our Waste and Landfill Operations team, with a focus on safety, high-quality customer service outcomes and operational efficiency, incuding an emphasis on continuous improvement.
Based at Summerhill Waste Management Centre, you'll assist with and ensure the smooth, safe and efficient operation of the Waste Disposal, Recycling and Reuse Facility, drawing upon your proven HR driving experience and experienced in the operation of site plant and machinery including but not limited to excavator, dozer, skidsteer loader, front-end loader, grader, and dump truck.
Maintaining both high standards of customer service and safety, you'll inspect incoming loads and seek confirmation from customers regarding waste types to ensure accurate identification of waste; control and direct all traffic and pedestrian movements in and around receival, disposal and processing areas; and will work to maximise resource recovery opportunities through waste identification and separation.
At CN our people are valued and have access to a range of benefits that help balance life at work and at home. These include flexible working arrangements, professional development opportunities and health and wellbeing programs.
The essentials you'll need:
HR Class Licence
Competent and experienced in the operation of site plant and machinery including, but not limited to; excavator, dozer, skidsteer loader, front-end loader, grader, dump truck and landfill compactor.
Availability to work staggered, non-standard start and finish times over 7 days per week
Must be available to participate in all on-site rosters as required to permit 364 day operations each year, including scheduled, unscheduled and shift work (example: 4 days on @ 10hrs per day)
Physical ability to perform the work
Ability to work with minimal supervision
Demonstrated knowledge of and commitment to Work Health & Safety principles and practices
Manage variable workloads that often have peak demands
Previous customer service experience and demonstrated experience of controlling emotive or confrontational situations.
Possess the following competencies:

RIIMPO323A or D - Conduct Civil construction dozer operations &/OR RIIMPO318B – Conduct Civil construction skid steer loader operations
RIIMPO321B or D - Conduct Civil construction wheeled front end loader operations
RIIMPO320B or D - Conduct Civil construction excavator operations
RIIMPO311A - Conduct Haul Truck Operations or RIIMPO337D - Conduct Articulated Haul Truck Operations
Other valuable skills you may have:
Competent and experienced in the operation of site plant and machinery including but not limited to landfill compactor and hook truck.
Previous experience in waste disposal and recycling operations
Traffic Control – Blue Card
Senior First Aid Certificate
Possess the following competency:

RIIMPO324A - Conduct civil construction grader operations
Sound like the perfect job for you? Apply Now!
City of Newcastle proudly promotes the principles of Equal Employment Opportunity and fosters a culture of diversity to represent the community of our Local Government Area.
All candidates will be assessed against the selection criteria outlined in the position description. Suitable candidates may be placed on an eligibility list for future identical positions for a period of 12 months.
You must have the right to live and work in Australia to apply for this job.
To view the full position description please click here.
Application Closing Date: Wednesday, 17 March 2021.
Remuneration: $63,602.25 + 9.5% Superannuation per annum for a 38-hour week.
Contact: Oscar Gallagher, Waste and Landfill Operations Coordinator, 02 4974 6620.
At CN we understand the skills and attributes veterans can bring to our organisation and highly encourage veterans to apply for suitable roles.