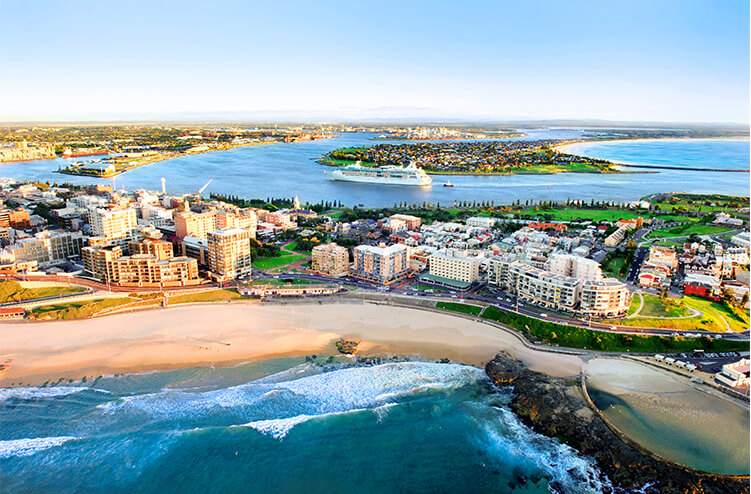 Senior Procurement Officer
Job No: CN2442
Location: Newcastle
Fantastic career opportunity to take the next step in your career
Diverse scope providing support to CN's purchasing, accounts payable, stores and logistics teams
35-hour week & optional 9-day fortnight
City of Newcastle (CN) is looking for a Senior Procurement Officer to join our growing Finance team. Located at CN's Works Depot in Waratah, this opportunity will see you provide support to the Procurement Team in the delivery of key tasks and deliverables required for purchasing, accounts payable and stock/inventory management functions. This role will provide you with a diverse mix of operational day to day tasks but also with an opportunity to provide input and recommendations to evolve the procurement and logistics lifecycle.
If you are looking to take the next step in your career to a senior position, this could be your next career move.
What's it like working at the City of Newcastle?
We are focused on making a real difference in our community and achieving our vision of creating a smart, liveable and sustainable global city. We are proud to deliver services valued by our community. People come first at CN, which means providing employees with meaningful work and capacity for work life balance. As a large local organisation, CN offers opportunity to develop in your current role, grow into future opportunities and reach your full potential.
At CN our people are valued and have access to a range of benefits that help balance life at work and at home. These include flexible working arrangements, professional development opportunities and health and wellbeing programs.
The essentials you'll need:
Ideally a Bachelor's Degree, Vocational or Tertiary qualifications in a Business, Supply, Materials Management or related discipline or equivalent experience in a related field.
Solid understanding of the governance principles in Supply Chain Management.
Demonstrated computer skills and experience with Microsoft Office especially with Excel for data analysis.
Strong attention to detail to ensure accuracy within the role.
Demonstrated ability to plan, prioritise, organise set and meet deadlines.
Excellent interpersonal and communication skills including the ability to interact effectively with both internal and external customers at all levels.
Ability to solve problems or look for alternatives that satisfy a range of legislative and Council policies and procedures.
Interested to know more?
To find out more information about your next potential career move, click here.
CN proudly promotes the principles of Equal Employment Opportunity and fosters a culture of diversity to represent the community of our Local Government Area.
All candidates will be assessed against the selection criteria outlined in the position description. Suitable candidates may be placed on an eligibility list for future identical positions for a period of 12 months.
You must have the right to live and work in Australia to apply for this job.
Application Closing Date: Friday 9 April 2021.
Remuneration range: $82,844 + 9.5% Superannuation per annum for a 35-hour week.
Contact: Michelle Barnett - Coordinator Purchasing & Accounts Payable - 02 4974 6131
At CN we understand the skills and attributes veterans can bring to our organisation and highly encourage veterans to apply for suitable roles.