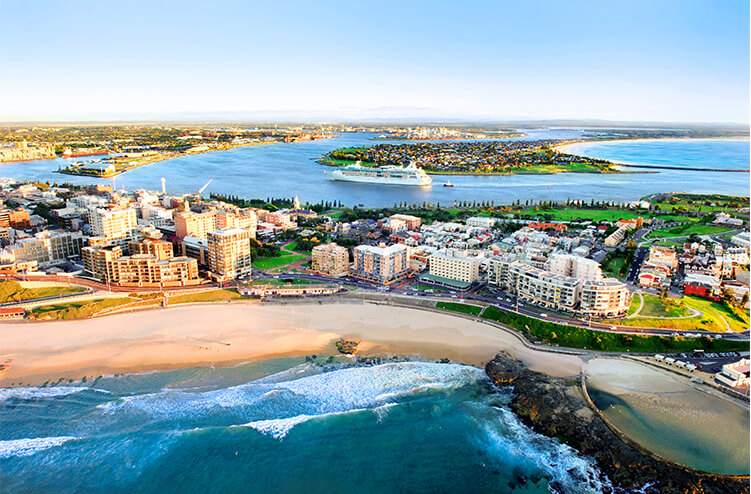 Data Office Chapter Lead
Job No: CN2444
Location: Newcastle
Take the next step in your career where you have the autonomy to explore and deploy new technologies
Utilise your strategic thinking to guide execution and promote and articulate the importance of digital transformation
35 hour working week with flexible working arrangements and optional 9-day fortnight
City of Newcastle (CN) is looking for a Data Office Chapter Lead to join our IT Senior Leadership team. If you are ready to take the next step in your career where you have the autonomy to explore and deploy new technologies to solve business problems and drive business maturity, this could be your next career move.
What's it like working at the City of Newcastle?
We are focused on making a real difference in our community and achieving our vision of creating a smart, liveable and sustainable global city. We are proud to deliver services valued by our community. People come first at CN, which means providing employees with meaningful work and capacity for work life balance. As a large local organisation, CN offers opportunity to develop in your current role, grow into future opportunities and reach your full potential.
What's the focus?
As a Data Office Chapter Lead, you will be accountable for the development of the data capability across the organisation to enable data driven decisions with the customer at the forefront. You will be responsible for data strategy and all data platforms utilised in CN. Providing both people and technical leadership you will coach your people, operating in agile squads to imbed data in everything we do.
Interested to know more?
Find out more about your potential new career here.
CN proudly promotes the principles of Equal Employment Opportunity and fosters a culture of diversity to represent the community of our Local Government Area.
All candidates will be assessed against the selection criteria outlined in the position description. Suitable candidates may be placed on an eligibility list for future identical positions for a period of 12 months.
You must have the right to live and work in Australia to apply for this job.
Application Closing Date: Sunday 11 April 2021
Contact: Paul Dickson – Chief Information Officer 0400 449 550.
At CN we understand the skills and attributes veterans can bring to our organisation and highly encourage veterans to apply for suitable roles.