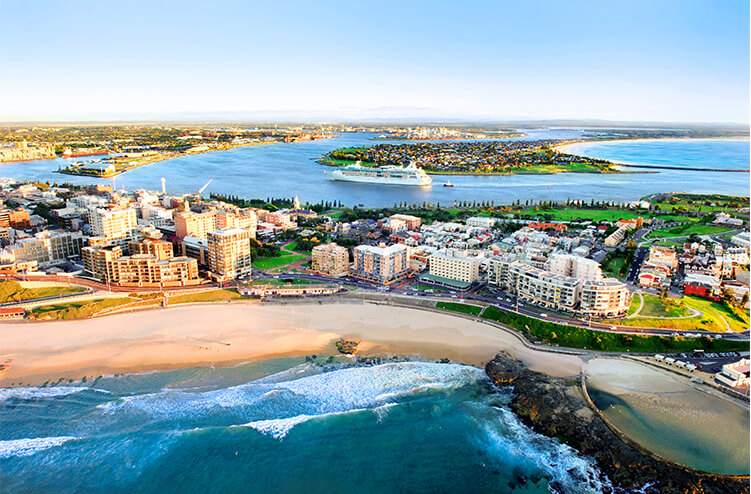 Project Manager Engagement- Coastal
Job No: CN2451
Location: Newcastle
Manage the end to end delivery of communications and engagement across our coastal projects
2 year fixed-term contract, working 35 hours per week.
Flexible working with optional 9-day fortnight.
City of Newcastle (CN) is looking for an experienced communications and engagement professional to join our Major Events and Corporate Affairs team as the Project Manager Engagement covering our coastal projects.
What's the focus of this position?
As the Project Manager Engagement, you will be responsible for coordinating strategic communications and community engagement activities for CN's high-profile coastal management and revitalisation projects.
You will be responsible for assisting on the development and implementation of strategies to engage the community with projects delivered along the city's coastline, ensuring a high level of awareness of and connection to CN's strategic vision and facilitating genuine consultation to support planning.
What's it like working in our team at CN?
Major Events and Corporate Affairs is a diverse, multi-faceted team that provides strategic support throughout the organisation.
Creative and versatile with a focus on clear communication, we work within our team and across other service units on a range of projects that connect and promote CN and our services to the community.
We think outside the square to provide guidance and direction across written and visual mediums, craft communications collateral and promote our corporate services and facilities to relevant audiences.
Delivering initiatives to attract and support community, business and major events allows us to help create a vibrant, activated city, while also driving awareness of Newcastle's tourism value through destination marketing, brand awareness and visitor information.
To build and maintain trust in CN itself, we engage with the community and stakeholders during decision-making, and liaise with the media around our facilities, activities, and achievements.
What's it like working at CN?
We are focused on making a real difference in our community and achieving our vision of creating a smart, liveable and sustainable global city. We are proud to deliver services valued by our community. People come first at CN, which means providing employees with meaningful work and capacity for work life balance. As a large local organisation, CN offers opportunity to develop in your current role, grow into future opportunities and reach your full potential.
At CN our people are valued and have access to a range of benefits that help balance life at work and at home. These include flexible working arrangements, professional development opportunities and health and wellbeing programs.
Interested to know more?
Find out more about your potential new career here.
CN proudly promotes the principles of Equal Employment Opportunity and fosters a culture of diversity to represent the community of our Local Government Area.
All candidates will be assessed against the selection criteria outlined in the position description. Suitable candidates may be placed on an eligibility list for future identical positions for a period of 12 months.
You must have the right to live and work in Australia to apply for this job.
Application Closing Date: 9 April 2021.
Remuneration range: $107,622.75 + 9.5% Superannuation per annum for a 35-hour week.
Contact: Nick Kaiser - Acting Manager Major Events & Corporate Affairs – 02 4974 5058
At CN we understand the skills and attributes veterans can bring to our organisation and highly encourage veterans to apply for suitable roles.