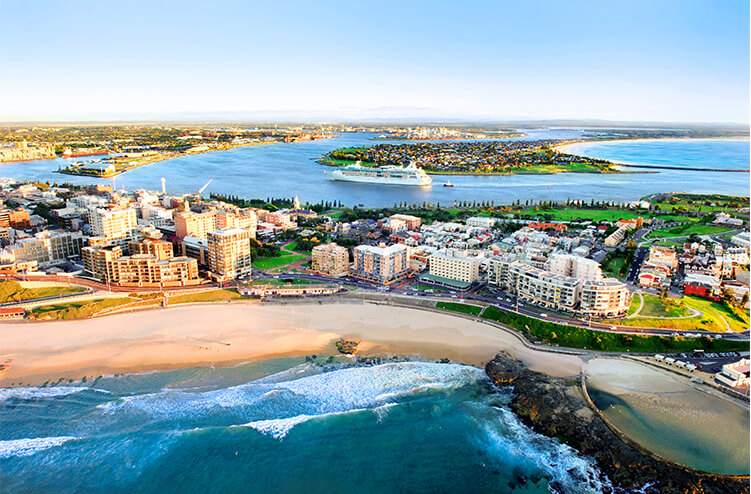 Senior Parking Officer
Job No: CN2452
Location: Newcastle
Permanent Full-time opportunity
Flexible working with optional 9-day fortnight
Utilise your people leadership capability to coach and mentor a high performing team
City of Newcastle (CN) is looking for a Senior Parking Officer to join our Transport and Compliance team. In this role, you will lead the day to day operations of the Parking Enforcement team having carriage over the allocation of resources and deployment to areas that require an enforcement presence.
You will be required to maintain staff rosters and assist and drive the Parking Enforcement team to be results driven and focus on providing a safe accessible City for all road users including pedestrians. You will also be responsible for coordinating Court matters ensuring that all documentation is completed accurately and in a timely manner.
What you'll be doing
Coordinate the operational responsibilities of the Parking Enforcement team and ensure compliance with relevant legislation, regulations and CN policies and procedures.
Lead and mentor employees in their roles, responsibilities and use of equipment.
Allocate staff to patrol beats and maintain the staff rosters to ensure the best and maximum use of resources.
Maintain awareness and monitor legislative changes and assist with developing and reviewing policies and procedures.
Provide first level advice to internal and external customers on parking related regulatory matters.
Carry out the initial investigation on matters relating to customer complaints in respect of staff in the Parking Enforcement team.
What's it like working at CN?
We are focused on making a real difference in our community and achieving our vision of creating a smart, liveable and sustainable global city. We are proud to deliver services valued by our community. People come first at CN, which means providing employees with meaningful work and capacity for work life balance. As a large local organisation, CN offers opportunity to develop in your current role, grow into future opportunities and reach your full potential.
At CN our people are valued and have access to a range of benefits that help balance life at work and at home. These include flexible working arrangements, professional development opportunities and health and wellbeing programs.
Interested to know more?
Find out more about your potential new career here.
CN proudly promotes the principles of Equal Employment Opportunity and fosters a culture of diversity to represent the community of our Local Government Area.
All candidates will be assessed against the selection criteria outlined in the position description. Suitable candidates may be placed on an eligibility list for future identical positions for a period of 12 months.
You must have the right to live and work in Australia to apply for this job.
Application Closing Date: 9 April 2021.
Remuneration range: $82,844.73 + 9.5% Superannuation per annum for a 38-hour week.
Contact: Simon Grierson- Manager Transport & Compliance – 02 4974 2346
At CN we understand the skills and attributes veterans can bring to our organisation and highly encourage veterans to apply for suitable roles.