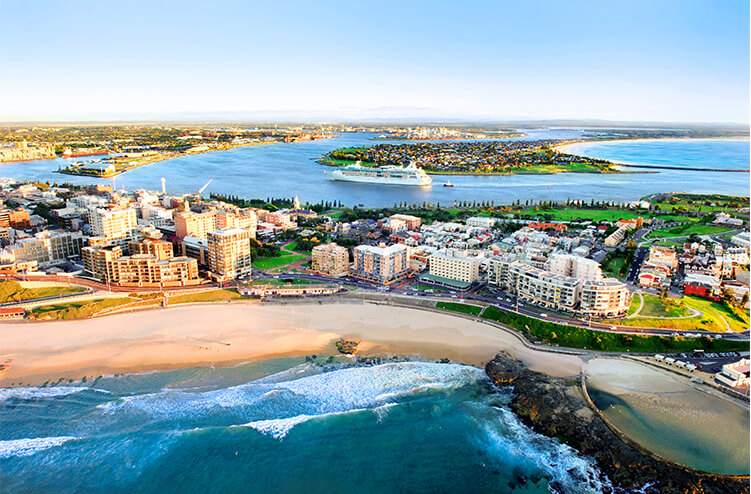 Manager Finance
Job No: CN2475
Location: Newcastle
Dynamic leadership skills to lead the Finance Service Unit.
Be a key adviser to the Executive Leadership Team.
Fixed Term, Full Time contract up to a maximum of five (5) years.
This is an exciting time to join the City of Newcastle (CN) with your exceptional leadership expertise and significant financial experience to drive successful outcomes.
As a senior member of the Leadership Team and a key adviser to the Executive Leadership Team and Chief Financial Officer, the focus of this position is to provide accurate finance, accounting, rating, revenue and supply (purchasing and procurement) advice, analysis, reporting, compliance to support CN to continue to be a financially sustainable organisation.
The position requires a high level of integrity and strong leadership to ensure collaborative financial management, good governance and customer service which supports the delivery of CN's Community Strategic Plan, Operational Plan and Long-Term Financial Plan.
This position leads the Finance Service Unit, including the Corporate Finance, Business Partnering, Rates and Debt Management and Supply (Purchasing and Procurement) functions.
At CN our people are valued and have access to a range of benefits that help balance life at work and at home. These include flexible working arrangements, professional development opportunities and health and wellbeing programs.
The essentials you'll need:
Relevant tertiary qualifications and current membership with an accredited professional accounting body such as Institute of Chartered Accountants, Institute of Public Accountants or CPA Australia.
Demonstrated ability and experience in providing high quality and accurate financial advice, analysis, compliance and reporting including contemporary budget development and performance analysis in a large and diverse organisation.
Demonstrated capacity to provide specialist accounting recommendations and financial analysis to drive improvements in operational processes supporting business outcomes.
Excellent organisational skills with demonstrated ability to formulate, implement and achieve organisational objectives in a cost-effective and efficient manner.
Proven leadership skills and the ability to motivate and collaborate with all levels of staff to deliver outcomes and foster a culture which supports teamwork, innovation and achievement of objectives.
Demonstrated high level communication skills, both verbal and written, including capacity to provide concise and accurate written commentary and interpretation of complex financial data to diverse internal stakeholders.
Commitment to change management and an ability to manage associated employment related issues within the service unit.
Demonstrated ability to apply financial expertise in budgetary planning, assessment of appropriate financial controls and organisational financial governance.
Demonstrated ability to adhere to an appropriate and effective set of core values and act in line with those values.
Be willing to work at any location with flexible hours within the Newcastle Local Government Area subject to organisational requirements.
Agree to act within the requirements of CN's policies and applicable legislation including CN's Code of Conduct, the Local Government Act, Equal Employment Opportunity and Anti-Discrimination Act.
Abide by CN's WHS policies, procedures and safety instructions; wear the protective clothing and equipment when provided; and maintain all necessary licenses/professional/trade memberships associated with the work you will be undertaking to ensure your own health and safety and that of others within the workplace.
Be mindful and report all instances of environmental harm, which may be caused or discovered undertaking your role.
Possess or be willing to obtain a current Working with Children Check, if required.
Agree to CN having the flexibility, at its discretion, to amend the duties and responsibilities of the position to meet its operational requirements or service delivery obligations provided that the position utilises the employee's skills and experience and the employee's level of remuneration is maintained.
Other valuable skills you may have:
Thorough understanding of the legislative and reporting requirements of Local Government in NSW or capacity to rapidly acquire this knowledge.
Knowledge of the Newcastle Local Government Area), the city and the opportunities and challenges facing Newcastle.
Sound like the perfect job for you? Apply Now!
CN proudly promotes the principles of Equal Employment Opportunity and fosters a culture of diversity to represent the community of our Local Government Area.
All candidates will be assessed against the selection criteria outlined in the position description. Suitable candidates may be placed on an eligibility list for future identical positions for a period of 12 months.
You must have the right to live and work in Australia to apply for this job.
To view the full position description please click here.
Application Closing Date: Sunday, 18 April 2021.
Contact: David Clarke - Director Governance - 0477 380 839.
At CN we understand the skills and attributes veterans can bring to our organisation and highly encourage veterans to apply for suitable roles.