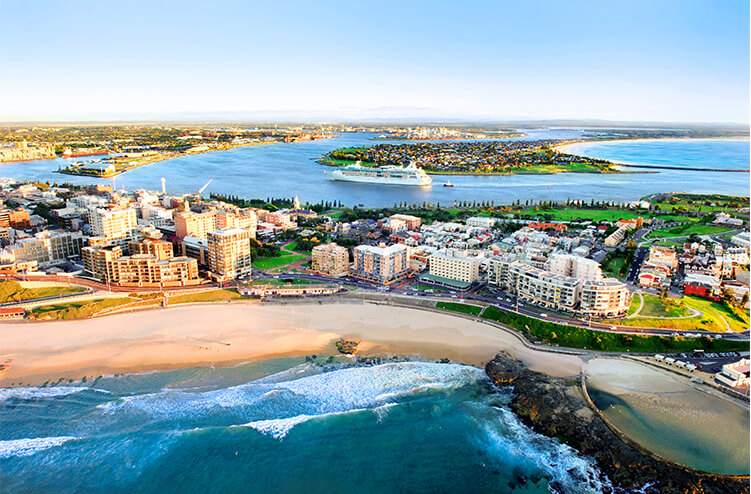 Privacy and Information Officer
Job No: CN2481
Location: Newcastle
6-month contract opportunity
Utilise your exceptional communication capabilities providing support across various projects
35-hour week, optional 9-day fortnight
City of Newcastle (CN) is seeking a Privacy and Information Officer to join our legal team to fulfil a 6-month contract to provide support to the Privacy and Information Coordinator.
In this position, you will provide high quality decisions on routine privacy and Government Information (Public) Access Act (GIPA) matters. You will work across a diverse portfolio of work to utilise your exceptional time management and communication capabilities.
Your ability to balance competing deadlines in a highly complex and demanding work environment, ensuring high attention to detail coupled with a high quality of output will ensure you are all placed for success in this role.
What's it like working at the City of Newcastle?
We are focused on making a real difference in our community and achieving our vision of creating a smart, liveable and sustainable global city. We are proud to deliver services valued by our community. People come first at CN, which means providing employees with meaningful work and capacity for work life balance. As a large local organisation, CN offers opportunity to develop in your current role, grow into future opportunities and reach your full potential.
The essentials you'll need:
Tertiary level qualifications in business, law or relevant experience.
Proven ability to deal with sensitive, complex matters appropriately and confidentially.
Excellent communication skills including presentation skills and the ability to prepare high quality written reports, correspondence and other documentation as required.
Highly developed interpersonal skills with the ability to work in partnership with and provide excellent customer service to internal clients.
Well-developed self-management, time-management and organisational skills with the ability to work under pressure with limited supervision and as part of a small team.
Interested to know more?
Find out more about this great contract opportunity here.
CN proudly promotes the principles of Equal Employment Opportunity and fosters a culture of diversity to represent the community of our Local Government Area.
All candidates will be assessed against the selection criteria outlined in the position description. Suitable candidates may be placed on an eligibility list for future identical positions for a period of 12 months.
You must have the right to live and work in Australia to apply for this job.
To view the full position description please .
Application Closing Date: Friday 30 April 2021.
Contact: Anne Merle – Privacy and Information Coordinator – 02 49742435.
At CN we understand the skills and attributes veterans can bring to our organisation and highly encourage veterans to apply for suitable roles.