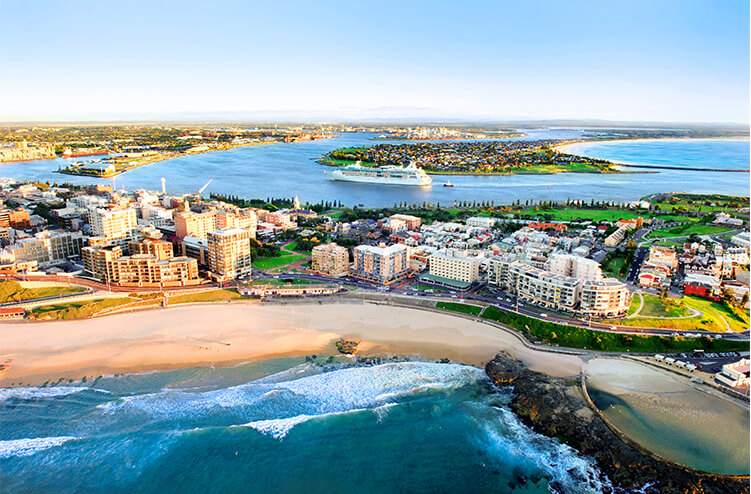 Principal Urban Planner
Job No: CN2490
Location: Newcastle
Play a significant role in the growth and development of Newcastle, the central Council to the Region
Gain exposure to some of the largest development projects in NSW and participate in the continuation of Newcastle's transformation
35 hour working week with flexible working arrangements and optional 9-day fortnight
City of Newcastle (CN) is looking for a Principal Urban Planner to join our Regulatory, Planning & Assessment team (RPA), reporting to the Urban Planning Section Manager. If you have been looking for an opportunity where you can make a significant contribution, gain exposure to high profile development projects ($800M- $1Billion per year), whilst being supported by a team of highly experienced, passionate and driven professionals, this could be your next career move.
What's it like working in Regulatory, Planning and Assessment (RPA)?
The RPA Service Unit is responsible for leading strategic land use planning, development assessment, regulatory and compliance functions and processes to facilitate, enable and regulate development and related activities across the Newcastle Local Government Area.
The RPA Service Unit ensures compliance with legislative requirements, provides advice and undertakes assessment to inform evidence-based decision making throughout and across City of Newcastle (CN). The Service Unit has significant direct community and stakeholder engagement through its land use planning, development assessment and regulatory functions.
What's the focus of this position?
The Principal Urban Planner supports the Urban Planning Team with advanced professional knowledge and technical expertise. The Principal Urban Planner is the Team's "go to" person for technical advice and assistance in preparing and implementing urban planning projects. The role will manage more complex urban planning projects as well as mentoring and assisting other team members.
Interested to know more?
Find out more about your potential new career here.
CN proudly promotes the principles of Equal Employment Opportunity and fosters a culture of diversity to represent the community of our Local Government Area.
All candidates will be assessed against the selection criteria outlined in the position description. Suitable candidates may be placed on an eligibility list for future identical positions for a period of 12 months.
You must have the right to live and work in Australia to apply for this job.
Application Closing Date: Sunday 2 May 2021.
Remuneration range: $115,522.11 + 9.5% Superannuation per annum for a 35-hour week.
Contact: Patricia McCarthy - Urban Planning Section Manager - 0466 015 503.
At CN we understand the skills and attributes veterans can bring to our organisation and highly encourage veterans to apply for suitable roles.