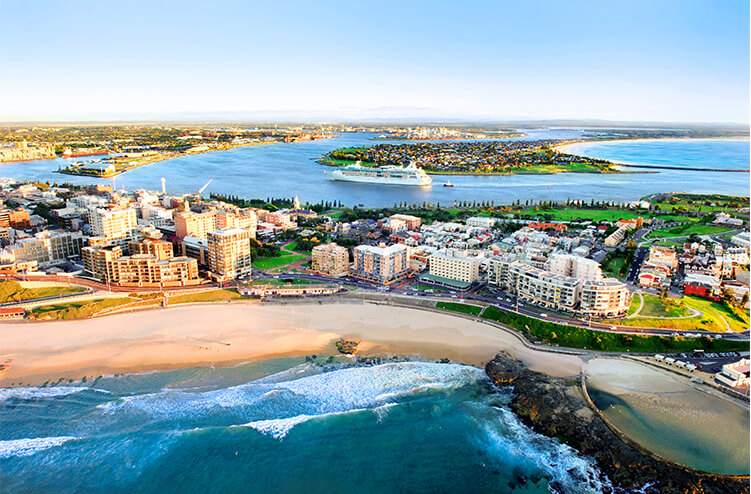 Works Coordinator
Job No: CN2529
Location: Newcastle
Leadership opportunity coordinating the construction and maintenance of the public road network.
Permanent, full-time role – 35 hours per week.
Flexible work arrangements available, including flexitime and a 9-day fortnight.
Thriving and rapidly transforming, Newcastle is New South Wales' second largest city and is located 160km north of Sydney. It offers the perfect lifestyle and career environment.
City of Newcastle's (CN) is currently seeking an experienced Works Coordinator to join our Civil Construction & Maintenance service unit. The team consists of 180+ civil construction professionals, working to deliver CN's capital works program for the benefit of the community.
As a Works Coordinator, you'll be responsible for coordinating the cost-effective construction and maintenance of the public road network and associated infrastructure in accordance with drawings, specifications and adopted Asset Management Plan levels, all while ensuring public and employee safety.
You'll lead a team of 3-4 direct reports and up to 15 indirect reports, drawing upon your leadership skills, civil engineering qualifications, extensive practical field experience, and highly developed project and contract management expertise to ensure success.
At CN our people are valued and have access to a range of benefits that help balance life at work and at home. These include flexible working arrangements, professional development opportunities and health and wellbeing programs.
The essentials you'll need:
Diploma in Civil Engineering or related discipline or significant progress towards attaining such qualification or significant relevant experience at coordinator level as a minimum.
Extensive practical field experience in civil engineering construction and/or maintenance works, including experience in budget preparation, cost control and financial monitoring.
Highly developed Project and Contract Management experience in delivering civil projects to successful outcomes.
Practical understanding and demonstrable knowledge of QSE (Quality, Safety and Environmental) Systems and relevant legislation.
Highly developed communication skills.
Experience in effectively managing multi skilled work teams and contractors.
Ability to provide accurate and clear technical advice in a civil engineering environment.
Proficient computing skills including the use of Microsoft Office.
Class C Driver's licence.
Construction Induction Card (White Card)
Other valuable skills you may have:
Diploma in Civil Construction Design or equivalent.
Knowledge and understanding of the Local Government operating environment.
Traffic Control Accreditation ("Prepare a Workzone Traffic Management Plan").
Sound like the perfect job for you? Apply Now!
City of Newcastle proudly promotes the principles of Equal Employment Opportunity and fosters a culture of diversity to represent the community of our Local Government Area.
All candidates will be assessed against the selection criteria outlined in the position description. Suitable candidates may be placed on an eligibility list for future identical positions for a period of 12 months.
You must have the right to live and work in Australia to apply for this job.
To view the full position description please click here.
Application Closing Date: Sunday, 13 June 2021.
Remuneration: $93,706.43 + 9.5% Superannuation per annum for a 35-hour week.
Contact: Matthew Hardy – Construction Manager – 02 4974 6092.
At CN we understand the skills and attributes veterans can bring to our organisation and highly encourage veterans to apply for suitable roles.