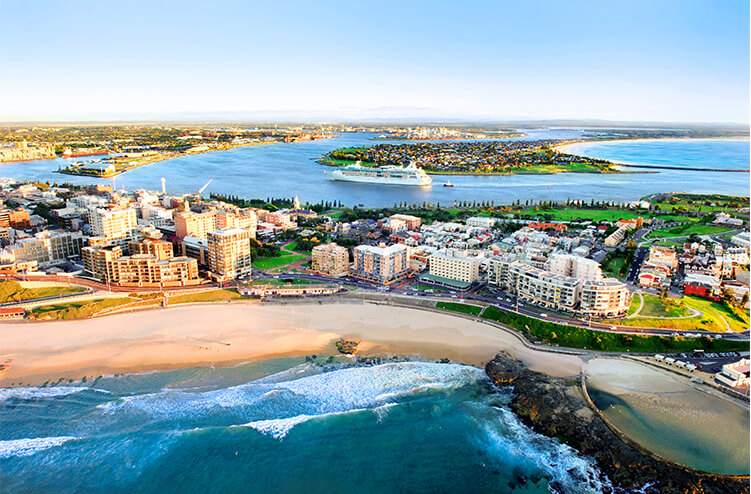 Media Adviser
Job No: CN2536
Location: Newcastle
Develop and deliver integrated communications strategies and provide media management and advice to support our organisation
Permanent, full-time opportunity working 35 hours per week.
Flexible working with optional 9-day fortnight.
City of Newcastle (CN) is looking for a Media Adviser to join our Major Events and Corporate Affairs team. Reporting to the Media and Stakeholder Relations Manager, this is a full-time permanent opportunity.
What's the focus of this position?
As the Media Adviser, you will proactively develop and deliver integrated communications strategies and provide media management and advice to support CN, which includes but not limited to announcements, events and initiatives across multiple channels to achieve targeted, engaging, relevant and effective communications.
The essentials you'll need:
Bachelor's Degree in Communications or a related qualification, and/or demonstrated capability through past employment experience.
Advanced level experience in media, writing and editing.
Demonstrated ability to liaise and negotiate with internal and external stakeholders, i.e. government agencies, journalists and staff.
Substantial experience in the management of critical issues, development and implementation of proactive communication strategies.
A high level of written and verbal communication skills including the ability to write plain English content for a range of media.
Demonstrated experience in developing and implementing communication plans with customers.
Ability to think creatively in a high-pressure environment while managing and prioritising competing activities and deadlines.
Be willing and able to work in a dynamic and fluid environment with the flexibility to work outside regular business hours during the evening and on weekends to meet the needs of a 24/7 media environment.
Demonstrated ability to develop and post quality content to digital channels including websites and social media.
Current C Class drivers' licence.
Interested to know more?
Find out more about your potential new career here.
CN proudly promotes the principles of Equal Employment Opportunity and fosters a culture of diversity to represent the community of our Local Government Area.
All candidates will be assessed against the selection criteria outlined in the position description. Suitable candidates may be placed on an eligibility list for future identical positions for a period of 12 months.
You must have the right to live and work in Australia to apply for this job.
Application Closing Date: Tuesday 15 June 2021.
Remuneration range: $93,706.43+ 9.5% Superannuation per annum for a 35-hour week.
Contact: Nick Kaiser – Media and Stakeholder Relations Manager – 02 4974 5058.
We encourage internal employees to inform their current managers if this opportunity is of interest before submitting a formal application.
At CN we understand the skills and attributes veterans can bring to our organisation and highly encourage veterans to apply for suitable roles.