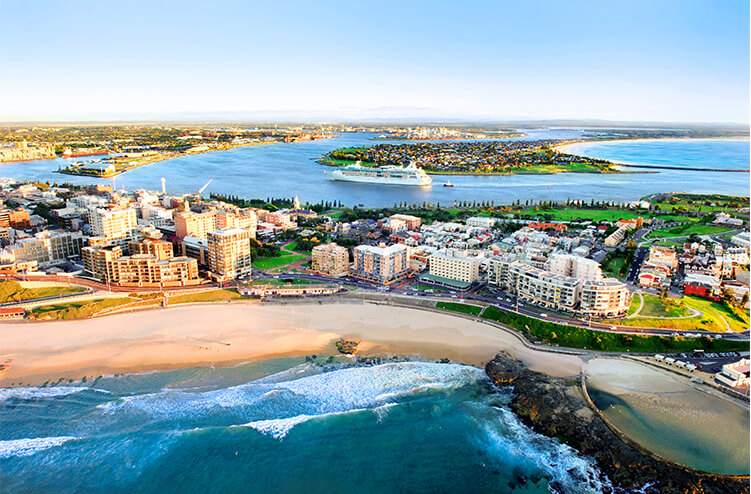 Development Officer (Planning)
Job No: CN2564
Location: Newcastle
2 x 2-year fixed term contracts
Flexible working with optional 9-day fortnight working 35 hours per week
City of Newcastle (CN) have 2 x fixed-term contract Development Officer (Planning) opportunities within our Regulatory, Planning & Assessment team (RPA), reporting to the Development Coordinator.
Our RPA team work on range of high-profile development projects ranging from $800M-$1Billion per year. Whilst you build your development office expertise and gain exceptional career experience, you will be completely supported by a team of highly experienced, passionate, and driven professionals.
We are focused on making a real difference in our community and achieving our vision of creating a smart, liveable, and sustainable global city. We are proud to deliver services valued by our community. People come first at the City of Newcastle, which means providing employees with meaningful work and capacity for work life balance. As a large local organisation, the City of Newcastle offers opportunity to develop in your current role, grow into future opportunities and reach your full potential.
What's the focus of this position?
As a Development Officer (Planning) at CN, you will be responsible for the management of assigned development projects (incorporating the pre and post development phases) and co-ordination of multi-disciplinary development projects and project teams including:
Assessment and determination of development applications, applications to carry out activities and applications for certificates within the constraints of delegated authority and in accordance with relevant statutory requirements.
Contribution to the preparation of project related development control plans, local environmental plans, codes and policies.
Provision of professional advice to external and internal customers regarding development proposals, Council assessment procedures, statutory requirements, adopted development control plans and general planning, development and building issues.
Interested to know more?
Find out more about your potential new career here.
CN proudly promotes the principles of Equal Employment Opportunity and fosters a culture of diversity to represent the community of our Local Government Area.
All candidates will be assessed against the selection criteria outlined in the position description. Suitable candidates may be placed on an eligibility list for future identical positions for a period of 12 months.
You must have the right to live and work in Australia to apply for this job.
Application Closing Date: Sunday 8 August 2021.
Contact: Priscilla Emmett- Development Assessment Section Manager – 02 49742763.
At CN we understand the skills and attributes veterans can bring to our organisation and highly encourage veterans to apply for suitable roles.