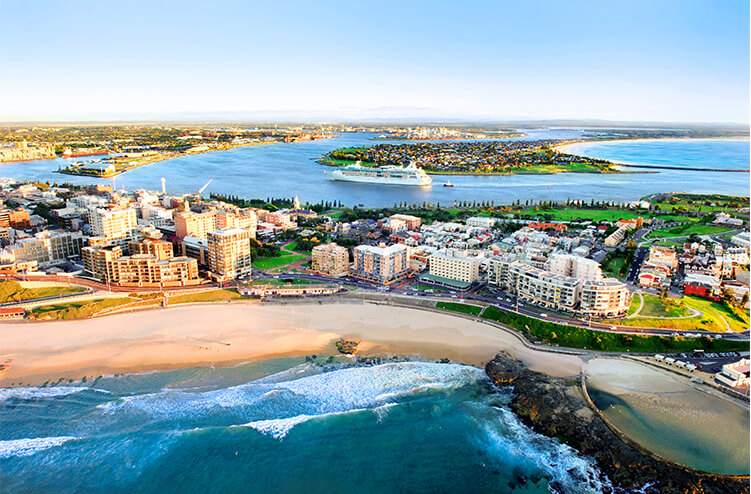 Marketing and Business Development Coordinator
Job No: CN2567
Location: Newcastle
Oversee the marketing plans for some of Newcastle's most iconic cultural facilities!
Permanent, full-time opportunity working 35 hours per week
Flexible working with optional 9-day fortnight
City of Newcastle (CN) is looking for a Marketing and Business Development Coordinator to join our Major Events and Corporate Affairs (MECA) team.
Reporting to the Marketing Manager, you will develop and deliver marketing plans to support CN's cultural facilities (Civic Theatre, Newcastle Museum, Newcastle Art Gallery, Fort Scratchley, Newcastle Venues).
You will be responsible for driving business and visitation to the facilities, ensuring targets are achieved, and that plans are delivered in consultation with stakeholders within agreed timelines and budgets.
The essentials you'll need:
Bachelor's Degree in Marketing or a related qualification, and/or demonstrated capability through past employment experience.
Demonstrated experience converting marketing/communications deliverables into measured outcomes.
Experience in gathering, interpreting, and applying statistical data into successful marketing and promotional initiatives.
Proven ability at developing partnership programs and increasing sponsorship income.
Proven ability at developing and implementing appropriate digital media initiatives including website management.
Interested to know more?
Find out more about your potential new career here.
CN proudly promotes the principles of Equal Employment Opportunity and fosters a culture of diversity to represent the community of our Local Government Area.
All candidates will be assessed against the selection criteria outlined in the position description. Suitable candidates may be placed on an eligibility list for future identical positions for a period of 12 months.
You must have the right to live and work in Australia to apply for this job.
Application Closing Date: Sunday 8 August 2021.
Remuneration range: $95,580.56 + 10% Superannuation per annum for a 35-hour week.
Contact: Therese Ferry- Marketing Manager - 02 49742023.
At CN we understand the skills and attributes veterans can bring to our organisation and highly encourage veterans to apply for suitable roles.