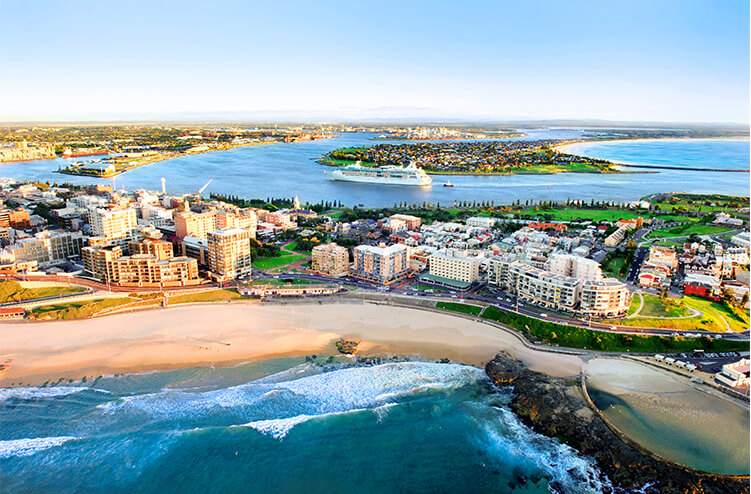 Parking Officer
Job No: CN2570
Location: Newcastle
2 x up to 12 month fixed-term contracts available
9-day fortnight, 38-hour week, rotating roster
Play a key role in the Newcastle community in this diverse opportunity!
Are you looking for an opportunity where you can make a real difference in the community?
Are you searching for job where you aren't bound to a desk/computer for 8 hours a day?
Do you enjoy being active and outdoors and thrive on being part of a team?
If you answered yes to the above, then this could be your next career move!
City of Newcastle (CN) are growing and evolving our Transport and Compliance team and due to this growth trajectory, we have 2 x Parking Officer positions available. This opportunity will see you fulfil a fixed-term contract for up to a 12-month period with the possibility of further extension.
What's it like to be part of our team?
When you join our team, you will be supported by a team that is committed to achieving our team purpose. We are inclusive, positive, flexible, and respectful.
By virtue of legislation, we work with the community to inform, educate, and enact behavioural change that supports and encourages safe, convenient, and suitable traffic flow allowing access to services and locations within our city.
As a Parking Officer at CN, you will role model our corporate values Cooperation, Respect, Excellence and Wellbeing (CREW).
What's it like working at CN?
We are focused on making a real difference in our community and achieving our vision of creating a smart, liveable and sustainable global city. We are proud to deliver services valued by our community. People come first at CN, which means providing employees with meaningful work and capacity for work life balance. As a large local organisation, CN offers opportunity to develop in your current role, grow into future opportunities and reach your full potential.
At CN our people are valued and have access to a range of benefits that help balance life at work and at home. These include flexible working arrangements, professional development opportunities and health and wellbeing programs.
Interested to know more?
You will be fully supported and set up for success in this role with thorough on-the-job training for up to 8 weeks. Therefore, we encourage both experienced and inexperienced candidates to apply.
Find out more about your potential new career here.
CN proudly promotes the principles of Equal Employment Opportunity and fosters a culture of diversity to represent the community of our Local Government Area.
All candidates will be assessed against the selection criteria outlined in the position description. Suitable candidates may be placed on an eligibility list for future identical positions for a period of 12 months.
You must have the right to live and work in Australia to apply for this job.
Hours of Work: Currently, this position is required on a 7-day rotating roster Monday to Friday between 6:30am-7:00pm, Saturday and Sunday 7:30am-4:30pm totalling a 38-hour week (7.6 hour working day).
Application Closing Date: Sunday 25 July 2021.
Remuneration range: $67,209.56 + 10% Superannuation per annum for a 38-hour week.
Contact: Steve Watkins- Senior Parking Officer – 0447261875.
At CN we understand the skills and attributes veterans can bring to our organisation and highly encourage veterans to apply for suitable roles.